National Unity Forum tomorrow:
Unity in diversity, the need of the hour
After three decades of terrorism we are enjoying a peaceful life for nearly five years. Different communities lived apart taking in culture, language, ethnicity as barriers. Slowly but steadily people are uniting with other communities and are interested in learning the others' language for a better understanding. School children from North and South are meeting quite often and many groups are formed from the communities to interact with others and slowly the misunderstandings seem to be fading away.
Thus it's time for Sri Lankans to move a step ahead and understand the other areas that need integration in the society. " Social integration is not just about ethnicity. It is of a much broader perspective," said Secretary to the Ministry of National Languages and Social Integration Malkanthi Wickramasinghe. "There are many other groups living in a miserable condition and they need to be socially integrated to one Sri Lanka," said Wickramasinghe.
"Social integration means not only addressing the question of ethnicity, religion and so on. But also looking in to the disintegration of the Sri Lankan community in terms of marginalisation due to poverty, caste issues, social strata and different issues," she said. Disintegrated people do not feel that they belong to this country thus will not become responsible citizens. It is this responsibility as a citizen that would help strengthen existing initiatives for participatory and pluralistic democratic governance.
With the objective of promoting national unity and unifying the country on the basis of equality and to provide a forum to build a positive and productive dialogue, the Ministry of National Languages and Social Integration will host a Convention for National Unity which is scheduled to be held under the auspices of President Mahinda Rajapaksa at the BMICH tomorrow (April 7) with the participation of over 1,000 citizens from numerous fields of interest and expertise representing a cross-section of the Sri Lankan society. According to the secretary to the Ministry Malkanthi Wickramasinghe this is an outcome as a result of discussions held with religious and political leaders, academia, artistes and different civil society organisations - a request that came from these groups representing different social strata.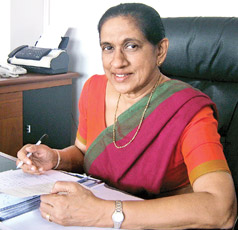 "We get the pulse of the people when we go to the people in different provinces. But all those opinions work isolated. There were sporadic activities that came up in the recent past in the society threatening the peaceful society. Various civil groups, religious dignitaries pointed out to the Minister that it's high time to bring in a solution. He asked them what the Ministry need to do. Then these people said that there should be a some kind of a forum at least for the citizens to know that unity is the need of the hour. In a diverse society 100 percent unity will not be possible, yet it should be built to affect the majority of the people. If people understand and accept that, then only can we work to eliminate it," Wickramasinghe said.
"We want the people to do something on their own to encourage social integration wherever possible when they see a proper occasion. The pledge these people make at the Unity Forum, we want them to take forward. We want to see how the religious dignitaries see this social integration and how they can perceive," she said.
"We feel that much has been done since 2009 to date in terms of interventions done by not only us but other line ministries, government organisations - different people have addressed this question. We felt that it's time to see how people see the question about unity.
Whether they would like to see one Sri Lankan nation which celebrates diversity identifying one as a Sri Lankan and still keep the ethnic identity," Wickramasinghe said.
But everything cannot be provided by the state. For certain factors definitely the state is obligated. But as citizens everybody has a responsibility towards our country.
What we feel is that as long as there is discrimination, inequality, disrespect there cannot be a Sri Lankan nation. Feeling belonging to a society of a country is a key component in social integration. Because people must feel that they all belong to this country and that their rights are being respected and identified. They should feel that they are part of the system and included in the society.
Some of these responsibilities that make a Sri Lankan feel belonged to the country cannot be fulfilled by the people - They are state obligatory.
"For example, amending the 13th amendment to the constitution. The people cannot do that. In this pledge what we are anticipating is the political representatives to give a strong concern for this question. Or maybe reach out towards the relevant authorities urging them to consider it," she said.
"With the sense of belonging comes responsibility. When you feel you belong to the family only children would become responsible towards their family. The same applies to the society. A person needs to feel belonged to a society to become a responsible partner," she said. "So having considered all of that, there is much govt development initiatives that is happening at an accelerated level. Then also the democratic process such as elections has already been held where people had the right to choose their representatives. It is time now to see that all these benefits are reaped by everybody. This is the cornerstone of having this exercise," she said. There should be an opportunity to discuss how attitudinal changes and a sense of civic responsibility can be cultivated towards nurturing Sri Lankan values and identity.
This convention is not a one-off thing. The Ministry initiated the Social Integration Week since 2012 as an annual national event in line with the National Policy Framework for Social Integration. "The National Policy Framework for Social Integration was formulated by an Inter-ministerial committee formulated under the Ministry of Social Integration funded by the GIZ. The Committee is currently working on drafting the Action plan to implement this framework," Wickramasinghe said. Social integration builds on these pillars - ethics, empowerment and education. The policy framework identifies seven elements as key components in social integration - i.e. justice, education, social services, political participation, language, media, belonging and responsibility.
Through activities taking place as a part of the campaign, further efforts are being made to create a sense of ownership among all stakeholders and foster a positive attitudinal change towards social integration.
"We want to ensure that at the end of the Unity Forum different social groups will carry with them the pledge they make for a very long time in their localities," she said.