SLT unveils seasonal offers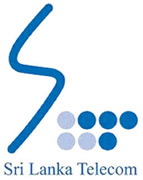 Sri Lanka Telecom (SLT), the integrated telecommunications service provider and the premier ICT solutions provider in the country, unveiled a range of attractive offers for the Avurudu season, to enable people to get in touch with their family, friends and loved ones in Sri Lanka and abroad.
The Avurudu promotion offers a range of value additions for new customers who purchase SLT Megaline, SLT Broadband, SLT 4G LTE and SLT Citylink connections during the promotional period which will continue until April 30, 2014.
SLT Megaline is the country's most reliable and robust wired telephone connection, enabling single, double or triple play services on one connection.
During the promotional period, customers will get an umbrella free with every new Megaline connection.