US manufacturing and construction growth quickens
Growth in US manufacturing accelerated in March from the previous month. The Institute for Supply Management's growth index rose to 53.7 from 53.2 in February.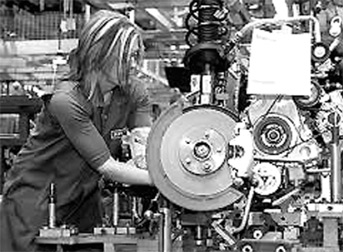 A reading above 50 indicates expansion. Manufacturing was spurred by factories' productivity as they recovered from the severe winter weather.
Meanwhile, US construction spending also rose in February compared with January, said Commerce Department sources. They said construction spending increased by 0.1% in February after a 0.2% drop in January. Spending was boosted by building hotels, motels and non-residential buildings, helping to lessen the impact from the fall in housing construction, it said.
Increased spending on government projects also gave the figures a boost.
The construction rate was 8.7% higher than a year ago, at a seasonally adjusted annual rate of $945.7 billion.
Factories were forced to close and supply shipments were disrupted by savage winter weather in the US, which hit manufacturing figures.
The manufacturing index recovered marginally in February, despite production reaching a five-year low. But the index recovered all its losses in March.
Manufacturers said orders were picking up, which could lead to more positive news in the coming months.
- BBC