'Road Map' to solve fruit and vegetable sector issues
The workshop on 'Sanitary and Phytosanitary (SPS) Standards and export of fresh fruits and vegetables to the European Union (EU)' for Food and Drug Inspectors (FDIs), exporters, processors and relevant stakeholders' concluded recently in Colombo.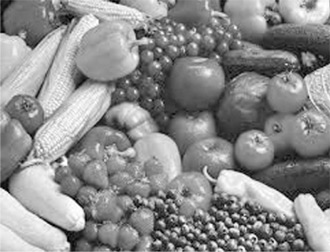 A committee consisting of all stakeholders was formed under the leadership of the Ceylon Chamber of Commerce (CCC) to develop a 'Road Map' to help resolve prevailing issues in the fruit and vegetable sector in Sri Lanka.
Several presentations were made by local and international experts at the interactive workshop. Former head of the National Plant Quarantine Service of the Department of Agriculture, Yahajeewa de Silva, an expert on Sanitary and Phytosanitary Standards said it was important to adopt quarantine measures. He highlighted the economic damage the country will face with the introduction of pests from abroad. De Silva said the International Plant Protection Convention (IPPC), helps secure common and effective action to prevent the spread and introduction of pests of plants and plant products and promote appropriate measures to control it.
An ITC consultant Huub Stoetzer spoke on 'Exports of fruits and vegetables to the European Union'. He also spoke on the legislative needs for exporting fruits and vegetables to the European Union.
Research officer, Registrar of Pesticides Office, Dr. Sumith Jayakody said steps should be taken to reduce the misuse of pesticides and manage pesticide risks.
He listed the pesticides banned in Sri Lanka and the maximum residue levels (MRL) and ways and means of reducing the use of pesticides by adopting Good Agricultural Practices and resorting to Integrated Pest Management (IPM) to control pests.
An ITC Adviser, Ms. Ludovica Ghizzoni made a presentation on the 'ITC Standards Map, a comparative analysis and a review of voluntary standards'.
Research Officer, Food Research Unit, Department of Agriculture, Ms. Anoma Senarathne said that a large volume of fruits and vegetables produced at present was wasted as a result of poor post-harvest handling.
T. Bambaradeniya of Rajarata Ellawala Horticulture Farm, which is adopting global Good Agricultural Practices (GAP) Standards and Channa Madawala of Nidro Supply (Pvt) Limited, a fresh fruit and vegetable exporting company made presentations on practical issues and challenges in exporting fruits and vegetables.