BIZ - BRIEFS
BoC Mega Waasi draw on April 9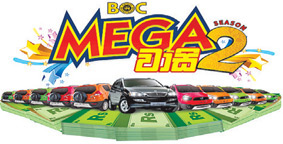 BoC Mega Waasi , the savings scheme offering valuable gifts, rewarded over 12,500 customers of Bank of Ceylon with gifts worth over 202.6 million in 2012 and 2013 under Mega Waasi - Season 1 and under draws one and two of Mega Waasi - Season 2 in August and December 2013.
The Mega Waasi Season 2 final draw will reward 1,554 customers with gifts worth over 46.4 million. This final draw will be held April 9 at the BoC Head Office premises.
Account holders with a minimum balance of Rs.10,000 in any savings or personal current account for a continuous period from December 1, 2013 till March 31, 2014 have qualified to enter this draw.
---
NTB gets new chief
Krishan Balendra has been appointed Chairman of Nations Trust Bank (NTB) from May 1. He succeeds Arjuna Gunaratne who resign on April 30 following the completion of nine years on the Board of NTB, in compliance with Central Bank rules.
Balendra was appointed to the Board of NTB in December 2009 and serves as a member of the Board Supervisory Committee, the Human Resources and Remuneration Committee, Nomination Committee and the Board Credit Committee of the Bank.
---
Mobitel bills accepted at LB Finance branches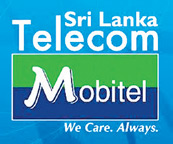 The national mobile service provider, Mobitel recently partnered with LB Finance to enable customers pay their Mobitel bills and top-up on reloads at any of the 138 LB Finance branches spread out across the country.
All transactions done by pre-paid and post-paid customers at any LB Finance branch in the island will be updated in real-time.
---
Sampath Cards marks 25th anniversary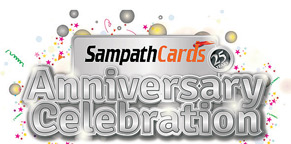 Sampath Cards has introduced seasonal offers to mark the 25th anniversary of its presence in the cards sector and to reward loyal cardholders.
Sampath Bank celebrates the loyalty and dedication of its growing customer base with seasonal offers. It was the first to launch Master Card to Sri Lanka in 1989. As a pioneering brand among cards, it has set the benchmark introducing state-of-the-art technology to the Card industry and launching the nation's first Visa Platinum Card, Visa Signature Card and Visa Infinite Card.

---
AMW Suzuki showroom at Badulla

Associated Motorways (Pvt) Limited (AMW) opened a Suzuki showroom at Bailey Road, Badulla recently.
AMW have launched a program to promote the Suzuki brand and its entire range of vehicles not only in Colombo but across the island.
The opening of the Badulla showroom is a step in this direction.
Customers can experience the range of vehicles under this brand and avail themselves of AMW's superior after sales service.
---
Indunil Liyanage obtains PhD
Bank of Ceylon, Chief Marketing Officer, Indunil Liyanage obtained a Doctorate (PhD) from the Faculty of Graduate Studies (FGS), University of Colombo, Sri Lanka recently.
His doctoral research was on Human Psychology in the area of Organisational Behaviour.
Dr. Indunil Liyanage conducted extensive research for the last five years and presented and published part of his findings at the Colombo University Research Symposium in 2012.
He will publish his findings in reputed journals soon.
The Dean of the Faculty of Graduate Studies, University of Colombo, Professor Sunil Chandrasiri, Co-ordinator of the PhD Program, Dr. S. P. Premaratne and thesis supervisor Dr. Bhadra Ararchchige guided and encouraged Dr. Liyanage over the past five years on his extensive research for the PhD.
---
Lankem Agro wins two awards
Lankem Ceylon Plc won the all island 'Geo Responsibility Silver Award' and the Cleaner Production (CP) Bronze Award in the medium category at the annual award ceremony at the BMICH. Geocycle, the professional waste management solutions provider inaugurated Geo Responsibility Awards in 2011, to recognise industries that practice best environmental management systems and popularizing sustainable waste management among the industrial community. Lankem, Director and COO Damith Vitharana accepted the award on behalf of Lankem.
---
Four Corners designs SLT web site
Four Corners Lanka, a company which deals in web design, development and applications, designed and developed the recently launched corporate web site of Sri Lanka Telecom PLC (SLT) to create an enhanced user-friendly and technologically innovative web experience for SLT customers. Using Four Corner's responsive web design expertise, the site is driven by a Computer-Mediated Communication (CMC) interface enabling user-friendly connectivity to SLT and social media enabling infrastructure.
---
Mahapola Lotto launches M Super Lotto
Oceanic Games last week launched four innovative lottery products under the Mahapola Lotto - M Super Lotto, M Lotto Plus, M Lotto, and M4D.
Offering a grand prize of Rs. 150 million along with several other prizes, the four new products are set to boost funding for the Mahapola Higher Education Scholarship Trust Fund.
Allowing consumers to pick six of their preferred lucky numbers between one and 50, M Super Lotto offers a mega prize of Rs. 150 million, the highest single prize in the history of lotteries in Sri Lanka, every Sunday. M Lotto Plus, where consumers have to pick any five numbers between one and 68, offers a grand prize of Rs. 50 million every Wednesday and Saturday.
---
Testa Group opens bakery