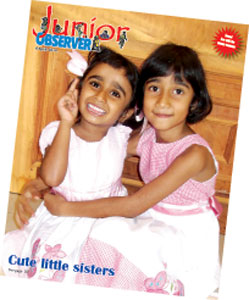 Cover: Cute little sisters
Miyuni and Mihini Bogahawatte are two sisters. Miyuni is the older of the two and is in Year One while Mihini is in the Upper Nursery.
The two of them play together and even fight together as siblings are won't to do but they love one another.
Both of them are creative and versatile dancers and can even sing well.
---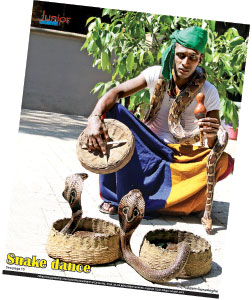 Back cover: Snake dance
Snake charmers were a common sight at one time in Colombo but now they are rarely seen.
They are seen in the environs of the Peradeniya Botanical Gardens entertaining visitors. Foreigners who come to the Gardens are fascinated when they see cobras dance to the tune of the snake charmer.
He blows a tune on a flute-like instrument known in India as a Pungi.
Our photographer Sudam Gunasinghe captured this photograph while a snake charmer blows the flute to entertain a cobra.