ADB's private sector investments top US $4.7 b
Manila, Philippines: The Asian Development Bank's (ADB) private sector operations performed strongly in 2013, with better project success rates and more than US $ 4.75 billion of cumulative investments in several sectors including clean energy, agriculture, and health, a performance report showed.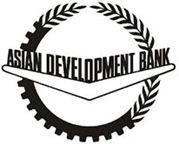 "The results show that our private sector operations are making a significant contribution to ADB's overall financial and developmental goals," said Director General of ADB's Private Sector Operations Department (PSOD), Todd Freeland.
In 2013, ADB approved a record number of private sector transactions, expanding its investment activities in core industry sectors such as renewable energy, clean water, and financial services, while continuing to grow its operations in newer markets such as the health and agribusiness sectors. PSOD's investment portfolio is now above US $6.2 billion - more than double the level prior to the financial crisis of 2007-2008.
"The growth in private sector operations is consistent with our belief that the private sector is vital to the development of inclusive and environmentally sustainable growth throughout Asia," Freeland said.
"We expect to continue to expand our private sector operations significantly over the next five years in support of this objective," he said.
The 2013 Development Effectiveness Report for PSOD shows the success rate for completed private sector transactions over the three-year period from 2011 to 2013 rose to 67% from 53% in the previous period (2010-2012).
The report indicated that private sector operations generally met or exceeded output targets and delivered a variety of significant developmental results.
For instance, over 4,600 megawatts of new energy generation capacity was added, over 70,000 households received new or improved water supply, over 13,000 jobs were created and over 600,000 mobile communications customers benefited from investment and financing activities.
In the clean energy sector, the volume and innovation of private sector investment approvals increased substantially. Examples included a first ever non-sovereign sustainable transport loan of US $275 million to the People's Republic of China to finance the leasing of electric and hybrid fuel buses and a US $250 million loan to partially finance a geothermal power plant in North Sumatra, Indonesia - the first such private financing in Asia for over a decade.
There was also a US $2 million equity investment in an innovative mobile phone-based, pay-as-you-go system for roof-top solar systems in India.
This financing provides affordable and accessible solar energy for poor, remote households in rural India where millions lack access to electricity.
In health, an equity investment of US $60 million in a new health care fund was ADB's first private sector health care intervention in many years. The fund aims at investing in end-to-end health care, from diagnostics and drug development to hospital care.
In agribusiness, the ADB approved a guarantee facility for local banks to extend credit to small dairy farmers in Pakistan, and a first time commercial agribusiness loan in Central Asia to expand milk and juice production facilities for a company in Kazakhstan.
In the finance sector, the Trade Finance Program assisted more than 1,800 small and medium-sized businesses (SMEs) in 2013, with transactions valued at more than US $4 billion.
Over 1,100 SMEs benefitted from ADB support through targeted lending programs to local banks and the ADB continued to be an active investor in private equity funds that support SME development. SMEs are major income and job providers across most developing economies in the region and can play a major role in inclusive growth.