Cycle race to mark BoC's 75th anniversary
The Bank of Ceylon (BoC) organised a cycle race Abhiman Peragaman to mark the bank's 75th anniversary.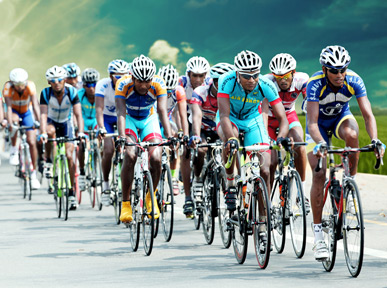 Cycling is considered a popular sport in Sri Lanka and there are a large number of cycling enthusiasts in the country. Cycle racing is an international level sport which is not confined to urban areas.
It has also been observed that there are a large number of cycling clubs all over country who are competent to take part in international level competitions.
"As a Bank which understands the country's popular sports interests, BOC always makes an effort to improve the country's sports competency as a part of its corporate social responsibility," a bank spokesman said.
BoC Abhiman Peragaman was organised with the Sri Lanka Cycling Federation and conducted according to international cycling rules and regulations.
The Bank has achieved exceptional milestones in recent years by achieving rapid growth and holds over Rs. 1 trillion in assets.
Fitch Rating Lanka ranked the Bank of Ceylon at AA+(lka) which is the highest rating awarded to a local commercial bank. The Bank of Ceylon has branches in Chennai, Male, Seychelles and a subsidiary in London.