CTC bags awards at SLIM-NASCO 2014
Two employees of Ceylon Tobacco Company (CTC) won awards at the 2014 edition of the National Sales Congress (NASCO) organised by the Sri Lanka Institute of Marketing (SLIM).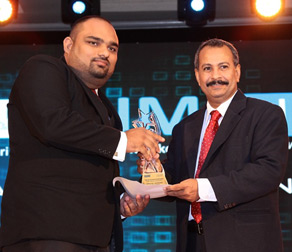 CTC secured two awards in the Tobacco and Alcohol sector, with Jermaine Ferdinandus winning the Gold Award and Ashan Meegoda winning the Bronze Award.
Jermaine Ferdinandus also won the title of 'Most Outstanding Sales Executive of the Year' across 13 different sectors.
The annual NASCO Awards scheme was launched to promote the standards of sales professionalism by recognising and rewarding their performance.
Today, NASCO is regarded as the premier event in Sri Lanka that recognises excellence in sales throughout the country.
The event brings to the forefront Sri Lanka's brightest and best in the sales profession, a SLIM spokesman said.
Ferdinandus and Meegoda were evaluated on their success in meeting established company targets, completing a written examination and facing a series of interviews conducted by an eminent panel of professionals in the field.
They were assessed as to how successfully they met company targets, their capacity to take up higher responsibilities in the corporate structure and ability to formulate creative solutions to challenges they faced in the industry.