Biz Briefs
CASL supports Maharagama Cancer Hospital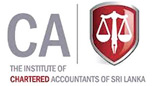 The Staff Welfare Society of the Institute of Chartered Accountants of Sri Lanka (CA Sri Lanka) recently made a financial contribution to the Maharagama Cancer Hospital, from the proceeds of the Rhythm of the 70s musical show organised by the Society.
The cheque was presented to Head of the Counselling Unit of the Maharagama Cancer Hospital and President of the Cancer Care Association Dr. Samadhi Rajapaksa by the Chief Executive Officer of CA Sri Lanka, Aruna Alwis.
---
LSE rights issue to raise almost £1b for US purchase

The London Stock Exchange is raising £938 million ($1.55 billion) from shareholders in a rights issue to help fund a £1.6 billion acquisition.
The LSE said in late June it was buying index compiler and asset manager Frank Russell Company, from Northwestern Mutual.
The fully underwritten rights issue will be priced at £12.95 a share. That is a 30.1% discount to Thursday's closing price of £20.05, which valued the LSE at £5.46 billion.News of the rights issue sent LSE shares down 1% to £19.86 in Friday morning trading. - BBC
---
Discussion on research investment framework

Minister of Technology and Research, Patali Champika Ranawaka will address the National Chamber members on the proposed National Research Development Investment Framework 2015-2020 at the National Chamber Auditorium, D. R. Wijewardene Mawatha, Colombo -10 on September 5 from 10.30 a.m to 12.30 p.m.
The Framework was compiled by ten expert groups and was adopted by scientists and engineers who attended the seventh Biennial Conference on Science and Technology (BICOST -VII) at the Waters Edge, on July 7.
---
CBL clinches awards at NASCO 2014
Ceylon Biscuits Limited (CBL) bagged five awards including two Golds at the National Sales Congress 2014 Awards (NASCO), organised by the Sri Lanka Institute of Marketing (SLIM). The SLIM Sales Congress is held annually to recognise excellence in sales personnel. According to SLIM sources over 300 applications from a wide range of organisations were received for this year's event. CBL's sales force, attained these awards, classified under the Fast Moving Consumer Goods (FMCG) category. CBL subsidiary, CBL Foods International (Pvt) Ltd, nominee Athula Wellagiriya won Gold for Best Territory Manager of the Year, in the FMCG category.
---
Tharaka Ranwala wins award
Deputy General Manager, Marketing and Business Development, Sampath Bank, Tharaka Ranwala has been awarded the 'Marketing Professional of the Year' award at the Global Brands Excellence awards 2014 held parallel to World Brand Congress 2014, in Singapore.
Ranwala, who is a professional banker and a marketing specialist, clinched this award for his pioneering campaigns in the local banking sector after surpassing more than 100 professionals around the world of the same calibre. He has steered some of the prominent banking initiatives of Sampath bank such as 'Kalin Cash', 'Sanhinda Saver' and the re-launch of their credit card.
---
Expolanka posts Rs 194 million PAT
Expolanka Holdings recorded a revenue of Rs. 12,388 million and a net profit of Rs. 194 million for the first quarter of the financial year 2014/15. The net profit attributable to Equity holders of the Group was Rs. 173 million compared to the Rs. 323 million recorded during the corresponding period last year.
Group CEO and Executive Director, Expolanka Holdings PLC, Hanif Yusoof said, "As a group we are at the threshold of a new and exciting phase in our journey. During this quarter we finalised a strategic deal with SG Holdings, Japan which acquired a controlling stake in the Group amounting to 51. 43 percent." "SG Holdings, a leading logistics company in Japan has a robust presence in the Asian region and considerable expertise in express services and transportation.
---
People's Bank provides drought relief

---
SLI presents schols to high-flyers
Sri Lanka Insurance (SLI) scholarship scheme awards ceremony was held at the BMICH recently.
Over 300 scholarships were presented to achievers from 25 districts who applied for the Suba Pathum scholarship.
Sri Lanka Insurance Life Suba Pathum scholarship scheme which provides financial assistance to students who have excelled at the Grade five scholarship exams, GCE (Ordinary Level), and GCE (Advanced Level) examinations.
Over three hundred top ranking students received scholarships.
The top four students from each district who excelled in the Grade five scholarship examination received Rs 20,000 while the top four district level ranking students of the GCE (Ordinary Level) received Rs 40,000 each and the top 100 students who excelled at national level at the GCE (Advanced Level) examination comprising 25 top ranking students each from the streams Bio, Mathematics, Commerce and Arts received Rs 50,000 each.