Your seat awaits
Int'l Film Festival of Colombo 2014:
Everything is set for the much awaited, first ever major international film festival in Sri Lanka: International Film Festival of Colombo 2014, which will be held from September 2 to 7. It has an exciting line-up of films including the Asian premier of Beauty and the Beast (La belle et la bête) by Christophe Gans as the opening night film, which was screened at the 64th Berlin International Film Festival 2014.
The International Film Festival of Colombo 2014 will be the radical change in Sri Lanka's cinema besides introducing the international film festival culture to Sri Lankan filmgoers and also with 35mm prints being slowly edged out by the high quality digital cinema projections.
By elevating the conventional platform of experiencing the rich, world cinema from a niche elite cultural space to a collective, democratic, popular and populous one, IFF Colombo 2014 brings together the best of world cinema to Colombo and opens the avenue for the public to experience it free.
Standards
"Even though this is our first attempt, IFF Colombo 2014 keeps its standards intact with an assortment of films that is perhaps unmatched by any other film festival of the region." IFF Colombo 2014 programmer Anomaa Rajakaruna told the Sunday Observer.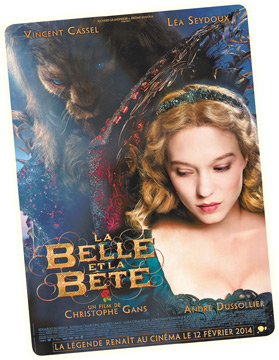 "When considering the film packages of the festival, there are many categories such as Juliette Binoche Retrospective, Michelangelo Antonioni Retrospective, Carlos Reygadas Retrospective, Focus on Women Spanish Directors, Official Selection, NETPAC Award winning films, Window into Okinawa, Children and Youth films, Sri Lankan new films and short films/documentaries. Of all categories the most important package, which is the Official Selection package, has 46 films from over 30 countries including Sri Lankan new films. The importance of the Official Selection category is that they all are new films produced in 2013 or 2014 and most of them are screened at the IFF Colombo 2014 as the Asian premiers.
Three world-renowned film-makers, namely Carlos Reygadas, Rajiv Ravi and Brillante Mendoza's films will be screened under the category of films by invitation," Anomaa said.
"There are six Sri Lankan films on the Official Selection section, namely Swaroopa by Dhamasena Pathiraja, Frangipani by Visakesa Chandrasekaram, Thanha Rathi Ranga by Nilendra Deshapriya, Sewanali by Udara Abeysundara, Miles of a Dream by Udaya Dharmawardhana and 28 by Prasanna Jayakodi, the closing film of the festival. Throughout the festival more than 30 international directors, actors, actresses and artistes are taking part in the event," she said.
Homage
Homage will be paid to Dr. Lester James Peries, the father of Sinhala cinema, for his immense contribution to showcase Sri Lankan cinema to an international viewership.
You can collect your free festival pass from IFF Colombo 2014 office at Room 12, Sri Lanka Foundation (Independence Square) or National Film Corporation (reception) and all the festival venues Majestic Cinema - Superior , Regal Cinema, NFC Cinema, Empire cinema – Arcade Square and Goethe Institut.
Michelangelo Antonioni and Juliette Binoche Retrospective

IFF Colombo 2014 will screen a selection of films by legendary Italian film director Michelangelo Antonioni as well as a collection of films starring acclaimed international superstar Juliette Binoche.
Michelangelo Antonioni Retrospective
Director of 16 feature films and a number of short films, Antonioni is best known for his 'Trilogy on modernity and its discontents' which consists of the three films L'Avventura (1960), La Notte (1961) and L'Eclisse (1962). He was awarded the Cannes Film Festival Jury Prize in 1960 and 1962 for L'Avventura and L'Eclisse. He also won the Palmed'Or (The Golden Palm) at the Cannes Film Festival for his film Blowup in 1967.
In honour of his great contribution to the world cinema, IFF Colombo will screen a number of Michelangelo Antonioni's films including Cannes Award winning L'Avventura "The Adventure"(1960), II Deserto Rosso "Red Dessert" (1964), Cronaca di un amore "Story of a Love Affair" (1950), II mistero di Oberwald "The Mystery of Oberwald" (1980) and Identificasione di una Donna "Identification of a woman" (1982). The retrospective also features his documentary Chung Kuo Cina (1972) as well as Antonioni Su Antonioni, a 2008 documentary on the life and work of the legendary director.
Juliette Binoche Retrospective
French actress Juliette Binoche best known for her roles in Krzyst of Kieslowski's Three Colours: Blue (1993) which won her the Best Actress award at the Berlin International Film Festival, The English Patient (1996) which won her the Academy Award (Oscar) for Best Actress in Supporting Role and her role opposite Johnny Depp in the film Chocolat (2000) for which she earned an Academy Award nomination for Best Actress.
Having starred in over 40 films, Binoche won international recognition while keeping her distance from international blockbusters and maintaining a balance between art-house and commercial productions.
Celebrating her diverse and praiseworthy body of work, IFF Colombo 2014 will screen some of her most prominent films such as Copie Conforme "Certified Copy" (2010) which won her the award for Best Actress at the Cannes Film Festival, Les Amants du Point-Neuf (1991), Mauvais sang "Bad Blood" (1986), Disengagement (2010) and Le Hussard sur le toit "The Horseman In the Roof" (1995).
Films for children
The festival will screen a great selection of children's films: films the whole family can enjoy together. These internationally acclaimed films for children will be screened from September 3 to 7 at 10 a.m. daily at the National Film Corporation and Regal Cinema.
IFF Colombo movies for children features international award winning titles such as Swiss film Clara and the Secret of the Bears (2013) which won the chidren's Jury Prize at the Montreal International Children's Film Festival 2013 and Indian film director Avinash Arun's Killa (2014) which won the Crystal Bear at the Berlin International Film Festival.
Director Avinash Arun will be at IFF Colombo 2014 to present his brilliant film to Sri Lankan audience. The children's movie package also includes exciting animation films such as Shilpa Ranade's Goopi Gawaiya Bagha Bajaiya (2013) and Kirukou et les homes et les femmes (2013), a French film about an unlikely superhero: a newborn baby.
NETPAC Award Winning Films
The International Film Festival of Colombo 2014 (IFF Colombo),will present the NETPAC Award Winning Film Package to be screened at the Festival. The Network for the Promotion of Asian Cinema, also known as NETPAC, is an organisation founded in 1990 consists of 29 member nations. Ashley Ratnavibhushana, General Manager and Jury Coordinator for NETPAC, has secured a selection of "NETPAC movies" which will be screened exclusively at IFF Colombo 2014.
The NETPAC Award, presented to exceptional Asian films at festivals all over the world, is a prestigious award that honours standout Asian film-makers on a global platform. Therefore, the NETPAC film package promises Sri Lankan filmgoers a unique and enlightening cinematic experience.
The package includes films such as Director Emir Baigazin's "Harmony Lessons" which premièred at the 63rd Berlin International Film Festival, Director Sudevan's multi-award-winning Malayalam film "CR No. 89", Director Mauly Surya's "What they don't talk about when they talk about love", Director Jeffry Jeturian's "Bit Player" (2013); the Socio-Realist Drama-Comedy film from the Philippines, Director Reir Celik's "Night of Silence"; a subtly performed film that takes place in a room, Director Atiq Rahimi's "The Patience Stone" (2012) which was selected as the Afghan entry for the Best Foreign Language Oscar at the 85th Academy Awards and won the NETPAC Award at the Toronto International Film Festival.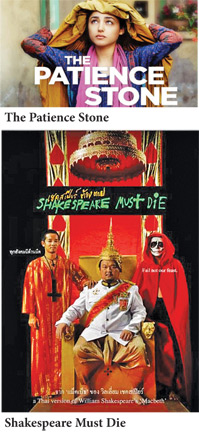 Ing Kanjanavanit, the daring Director of "Shakespeare Must Die"(2012), a bold adaptation of William Shakespeare's Macbeth, will be in attendance at IFF Colombo 2014 while Director Kan Lume will also be in attendance representing his NETPAC Award winning film "Liberta".
Master Class program
Presenting a perfect opportunity for budding film-makers, cinema enthusiasts and students to learn from and interact with exceptional international film personalities, the Master Class program will open new channels for Sri Lankans to gain access to International Cinema.
There will be three Master Classes under IFF Colombo, 2014. Each Master Class will be conducted by a renowned personality in the industry.
The first of the Master Class series will be held on September 3. This class will be conducted by award winning Indian Director and Cinematographer Rajeev Ravi. The Master Class titled "Breaking the Rules with the Camera" will potentially benefit up and coming Cinematographers and Film Students.
Rajeev Ravi has won the National Award for Best Cinematographer for the film Liar's Dice which will be screened at the International Film Festival of Colombo this year alongside his own film Annayoum Rasoolum.
Cannes award winning Mexican Director Carlos Reygadas will also conduct a Master Class titled "Directing Moving Image in Cinema". This class will be held in two sessions: Session I on September 4 and Session II on September 5. Students admitted to participate in the class will attend both sessions over the two days. This is Reygadas' first visit to Sri Lanka and the first Master Class he will be conducting in an Asian country.
Industry personality, film critic as well as South Asia consultant to the Berlin and Dubai International Film Festivals, Meenakshi Shedde will conduct the final Master Class of the series on September 5. The class titled "Better Screenplays and Festival Strategies" will be an insightful experience to all as Meenakshi Shedde offers an opportunity for students to take a peek into the complex and exciting world of Cinema.
The Master Class Series at IFF Colombo 2014, is held in association with the Agenda 14 and Digital Film Academy 'Classical Music and Film' a concert by the Chamber Music Society of Colombo.
Sri Lanka's acclaimed Chamber Music Society of Colombo (CMSC) directed by Lakshman Joseph de Sarem, noted film composer and musician will present a concert titled 'Classical Music and Film' featuring favourite works of Mozart, J.S. Bach, Vivaldi, Satie and Sri Lanka's very own Premasiri Khemadasa that have been used in famous films throughout the ages, on September 5 at 7.30 p.m. at the Dutch Hospital auditorium.