Ebola precautions at Mattala airport and seaports
Steps to prevent the entry of the Ebola Virus disease (EBV) at the Mattala airport and all seaports are now under way.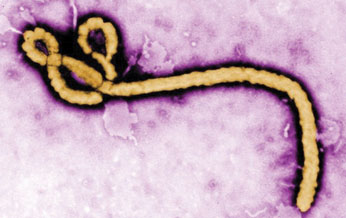 Health officials told the Sunday Observer that the screening program for new arrivals from mainly West African countries, will be extended shortly to the Mattala airport and other entry points such as seaports and harbours islandwide. "This is an added precaution against the disease entering the country.
Apart from those arriving by plane there are several sailors who had visited West African countries at risk of contracting the disease.
Although the chances of them carrying the disease to Sri Lanka is remote, since Ebola has a very short incubation period (2-21 days) and the ships usually take much longer to arrive here, we are not taking any chances. Screening them will eliminate any likely possibility", they said.
On-arrival visas for the four high risk African countries have also been cancelled with immediate effect, the sources said.
"A short training program has been already conducted for port officials and leaflets and posters were distributed at the Mattala airport to raise awareness and provide information on detecting the disease for those manning immigration and emigration desks, the sources said.
The screening system at the Katunayake airport, set up with the help of the Airport Health Office at the Bandaranaike airport, and the Department of Immigration and Emigration was now fully operational with signboards and posters for all West African arrivals. "More countries will be added to this list", they said.
Sources said the results of the blood samples of a Sri Lankan woman who had died after a pilgrimage to India, sent on Tuesday to Pune, India for testing EBV on the advice of the WHO, had yet to arrive, they said.