Cyber crimes, a colossal loss to business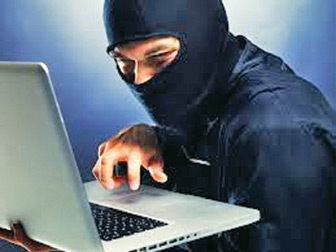 Business establishments and social organisations are facing colossal losses from cyber crimes which are on the rise due to poor mechanisms to combat it, Sri Lanka Computer Emergency Readiness Team Cordination Centre (Sri Lanka CERT CC), Chief Executive Officer Lal Dias told a seminar on 'Cyber Crimes a New Threat to Corporate Environment' last week. It was organised by the National Chamber of Commerce of Sri Lanka.
Cyber crimes are growing and by 2017, the global cyber security market is expected to skyrocket to $120.1 billion from US$ 63.7 billion in 2011.
The estimated annual cost of global cyber crime is US $ 100 billion.
The number of victims per year globally is 556 million, per day it is 1.5 million and per second - 18. Over 600,000 facebook accounts are compromised each day, according to statistics. Dias said that security measures to protect corporate data are not adequate and are badly implemented.
There should be precautionary measures in every organisation to ensure safety of data. Many organisations do not report such crimes because it is an embarrassment to the institution.
"We should report such crimes to nab the culprits and bring them before the law," he said.
The US retailer Target is yet reeling from the loss due to hacking of data to the tune of around US $ 400 million. This was due to the absence of an effective security policy in place. The security policy should be understood by all to be effective.
"Organisations should protect confidential data. Lack of privacy laws and not adhering to preventive mechanisms could cause catastrophic damage to institutions," Dias said.
According to reports one in 10 social network users fall victim to a scam or fake link on social network platforms. Common types of cyber attacks are viruses, malware, worms, trojans, criminal insider, theft of data bearing devices and SQL injection.