Gross inflows in telecommunication services topped US $ 719m in 2013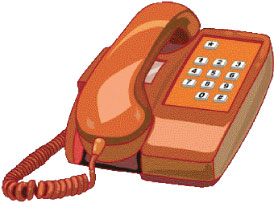 Gross inflows on account of telecommunications, computer and information services recorded US$ 719 million in 2013, compared to US$ 673 million in 2012, Central Bank sources told the Sunday Observer.
The telecommunication services sub sector grew moderately in 2013 with gross inflows amounting to US$ 114 million in 2013.
Although the high competition in the telecommunications sector has led to a significant decline in the domestic price of international voice call charges in recent years while greater utilisation of internet services resulted in a marginal reduction in International Direct Dialling (IDD) incoming and outgoing voice call minutes in 2013 compared to 2012.
Sri Lanka's telecommunications industry is broadening compared to its regional peers, with two Sri Lankan operators already launching Fourth Generation Long Term Evolution (4G LTE) services while more entrants to the market are expected in the near future. The performance in computer and information services had also improved in 2013. Gross inflows to the computer and information services sub sector increased by 7.2 percent to US$ 604 million in 2013.
Software and Information Technology Enabled Services (ITES) such as BPO and KPO have emerged as a sector with a high growth potential in Sri Lanka, generating significant inflows in 2013 compared to the previous year, the sources said.
Sri Lanka was awarded the 'Outsourcing Destination of the Year' by the National Outsourcing Association (NOA), UK in October, 2013. As Sri Lanka produces skilled human resources needed for Information Technology (IT), BPO and KPO sectors, the Government has presented a proposal to facilitate corporate entities engaged in BPO services while offering a five-year half tax holiday to commence new entities.
A proposal has also been made to develop an Information and Communication Technology (ICT) Zone at Hambantota as the emerging ICT hub of South Asia.