Collective responsibility to combat child abuse
[Part 2]
He said 'schools and parents have failed to instil in our children the sense of their rights and teach them how to protect themselves. If the children know about their rights, know they can call the police if they are sexually abused or any attempt to abuse them and have the perpetrators punished it will surely deter the criminals'.
Aspects
It is high time that the Education Department formulated a character building program relating to biological aspects of sex education in schools in consultation with a selected team of educationists, psychologists, sociologists and paediatricians. They have to set up a curricular standardisation.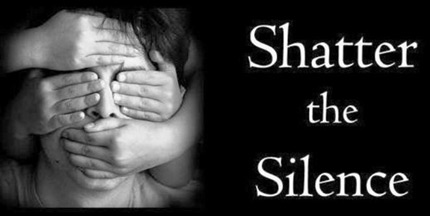 This has to be done very carefully for the religious conservatives consider sex education to children in schools as an instrument of secular cultural imperialism undermining social values.
It is important that genders should be separated for sex counselling. Because 'it is absurd to avoid the hard reality that the boys have less to lose from casual serial sex than do girls who lose their virginity as well as face the risk of pregnancy.
Boys need lessons on basic and moral reasoning about sex and girls must learn to distinguish sexual compliance from popularity and for adolescent girls every aspect of physiology, from puberty to menopause should be taught'. [Camille Paglia on 'Put the Sex Back in SEX. ED- The Ideas Issue – TIME].
Victims
Well-planned sex education programs will certainly have an impact on potential victims. I do not advocate the view that the children who are in their adolescence should be tied down by a code of strict social mores.
Beauty of unspoiled childhood is their right. But as stated earlier they should be conscious of their legal rights, inalienable right to the privacy of his body and limbs including various dangers awaiting them. Laws will protect them.
Focusing on child abuse crime rampant 'within the family' among slum dwellers and dwellers living in coolie lines, starting point would be to provide them with appropriate housing and healthcare. These are houses of shameful secrets and are a culture by themselves. It is a grey area. Collective action would be welcome to evolve an effective mechanism to resolve it.
It will be a tough task to deal with street and beach children and also children of broken families. State has to be very conscious and mindful of formulating ways and means of freeing society from the menace of paedophilia as well.
Attitude
I quote here an utterance made to the Delhi T.V. News channel by the software engineer companion of Delhi rape and murder victim 'Braveheart' disgusted with the attitudes of the bystanders and the Police. He said, 'even when animals hunt they don't mete out such brutality to their prey'.
He said 'We were without clothes, we tried to stop passers by, several auto rickshaws, cars and buses slowed down but none stopped … I told the police at least to give us some clothes but they wanted to decide which police had jurisdiction.
Twenty people were standing around, but they were just watching us'. [Reported in a daily paper of January 7, 2013]. I sincerely believe that the Sri Lankan society will shun such attitudes and mentality.
On the preventive aspect of sexual abuse of children a former chairman of the NCPA, Prof. Harendra de Silva has pointed out that combating this social menace is a social responsibility and that is not only the authorities who must act but society must get the authorities to take action.
In his Independence address the Indian Prime Minister explained society's responsibility in simple words. 'In every home parents ask their daughters many questions, like where is she going? What is she doing?
But do they ask their sons such questions? Rapists are also somebody's sons. If restrictions are put on sons there will be no rapists'. Time is ripe for our parents also to give their minds to Modi's advice to the Indian parents.
Searching
To eliminate this social curse a prompt soul searching by the entire society is a prerequisite. Each and every member is a stake holder. I have already highlighted the magnitude of this crime episode. The child victim is a daughter of the community whose body had been violated by another member of the community. She is a 'braveheart'. That is the stark truth.
There need to be two approaches to this problem, a sort of two battle fronts.
Firstly, a futuristic approach whereby a mechanism is launched to build a well disciplined and humane younger generation who will shun and abandon unwholesome sadistic thoughts of violating the body of a child, male or female. Then our beautiful island will be free of rapists and child abusers. I have already underscored the need to formulate a well planned sex education program in schools.
Environment
It is imperative that your own house should be put in order. In our society mother plays a custom entrusted pivotal role in the sphere of family building. It is her bounden duty to make the daughters and sons grow up in a safe environment. The husband should give the wife a whole hearted support to build a strong family devoid of any vice.
In such a family the children are the nucleus, parents protectively surround them. The children will feel physically and emotionally safe. A broken home turns things upside down.
My case law studies on child crime episode in recent years reveal that the girls who are in the age group where childhood passes on to adolescence are much preyed upon by these sex maniacs. Such child could be easily lured into engage in sex. She could be a victim of procuration for prostitution. Hence the parents need to be extremely sensible and watchful when bringing up of these children. After all it is your child. It is your sibling. Don't shirk your duty of protecting her.
There is historically and customarily a recognised duty cast upon the religious fraternity i.e. Bhikkhus, Catholic and Christian priests, Hindu and Islam priests to impress upon the younger generation the value of good living. They should remind the parents that they should give their children love, affection and the' sweet home' they yearn for.
To be continued