Forty hotels in Green Hotels competition
About 40 hotel firms including top notch leisure sector operators such as John Keells, Aitken Spence, Serendib Hotels, Taj Group, Tangerine, Asian Leisure and Aliya Hotels will take part in the 'Green Hotels' competition, organised for the first time by the Hotels Association of Sri Lanka affiliated to the Ceylon Chamber of Commerce.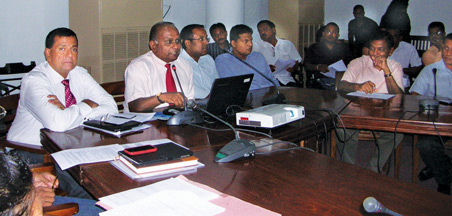 The Association organised a seminar at the Chamber recently, to create awareness among the potential competitors, on how to apply for the contest.
The Green Hotels competition, which is a continuation of a greening hotel award scheme initiated by the EU sponsored Greening Sri Lanka Hotels program, aims at recognising the sustainability practices adopted by local hotel firms.
President of the Hotels Association of Sri Lanka, Jayantissa Kehelpennala said, "I can see several new faces around this table, which shows that Greening or sustainability takes a central role in our hotel sector."
Past President, THASL, Srilal Miththapala outlined the rules of the competition.
The hotels, which have implemented best sustainable practices in energy, water and waste management, followed sustainable customer engagement methods, have taken dedicated sustainability initiatives and initiated new projects to bring green practices to their hotels will be recognised at the competition.