Biz Briefs
ICTA, SLSI host ISO Group 2 meetings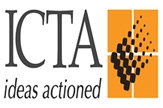 The ICT Agency of Sri Lanka (ICTA) and the Sri Lanka Standards Institution (SLSI) hosted the International Standards Organisation's (ISO) Steering Committee 2 (SC2) and Working Group 2 (WG2) meetings in Colombo recently.
ISO/IEC JTC1/SC2/WG2 is the international standardisation working group of the International Standards Organisation (ISO) and the International Electrotechnical Commission (IEC) for the Universal Character Set (i.e. the Universal Multiple-Octet Coded Character Set - ISO/IEC 10646).
ISO is the world's largest developer of voluntary International Standards. The scope of the Working Group 2 is to develop the Universal coded character set that encompasses all the world's language scripts, symbols and characters used in IT.
---
Lanka to venture into Russian seafood market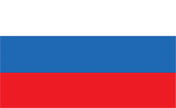 The Sri Lanka–Russian Business Council (SLRBC) of the Ceylon Chamber of Commerce held
its 11th Annual General Meeting (AGM) on October 1 at the Russian Centre, Colombo. Ambassador of Russian Federation Alexander Karchava was the chief guest.
President, SLRBC, Hiran Karunaratne said that the Council is facilitating entry for Sri Lankan suppliers to the Russian seafood and fruit and vegetable markets. It has had preliminary talks with some retail chains in Russia regarding this. The retailers have requested detailed information on the products, available volumes, production capacity, seasonality and lead times.
Members of the Seafood Exporters' Association met the Russian Ambassador at the conclusion of the AGM.
---
Wal-Mart to end health insurance for part-time workers

US retail giant Wal-Mart has said it will end health insurance cover for some of its part-time workers, citing rising healthcare costs.
About 30,000 Wal-Mart employees who work fewer than 30 hours a week will be affected by the change. Wal-Mart employs 1.3 million people in the US, making it the country's largest employer. In a blog post, the firm said it made the change following similar moves by rival Target and others.
"Like every company, Wal-Mart continues to face rising health care costs," wrote the company.
"This year, the expenses were significant and led us to make some tough decisions as we begin our annual enrolment," it said. - BBC
---
Asian shares up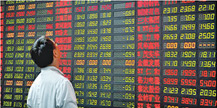 Asian shares are trading higher after minutes from the US Federal Reserve's policy meeting reduced fears of the Central Bank increasing interest rates.
US policymakers showed concern about the risks to the global economy and the US dollar's strength. "There's absolutely no indication of an early rate hike," said Tohru Yamamoto, strategist at Daiwa Securities.
Japan's Nikkei 225 rose 0.3%, while the yen climbed against the dollar to hit 108.16.Shares were also lifted by stronger-than-expected economic data, which showed Japan machinery orders rose 4.7% in August from a month earlier. In greater China, Hong Kong shares rose following a rally on Wall Street from the Fed minutes.
- BBC