Romances out of conflicts
A lover of fiction and writer at heart, Indian romance novelist Reet Singh who began writing her first romance novel at the age of 18 had to shelve it due to the callings of a career in medicine.
As a doctor he has published numerous scientific papers in medical journals who did not allow her inner passions for literature fade from her pulse, Reet wrote stories and poems that have been published in anthologies such as A Second Helping of Chicken Soup for the Indian soul and Chicken Soup for the Soul: Indian Doctors.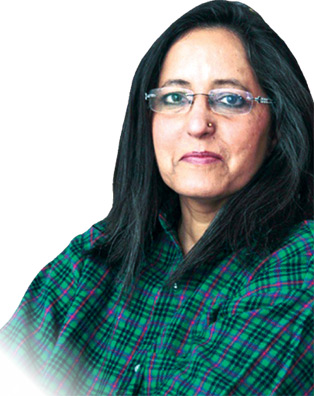 Having been influenced by the Mills and Boon romance novels when she was growing up, Reet published her first romance novel Scorched by His Fire, which was launched in February and her second novel is already on the publisher's desk lined up for publication.
In an interview with Montage Reet Singh discusses with insights about the path that led her to become a romance novelist and how she perceives her craft.
Excerpts
Question: How would you describe your connection with literature as a reader? What made fiction apart of your world?
Answer: We, my sisters and I, were introduced to the world of fiction by our mother. Reading was a hobby that my parents enjoyed and we were fortunate to be exposed to something that uplifting. It was our ticket to other, fascinating worlds - even though television was making its entry into our lives in the 1970s, when we were young enough to get hooked to it, it never did truly replace a good book.
Q: As a novelist you have chosen the genre of romance fiction. How do you perceive your readership in terms of age, occupation and such attributes?
A: I personally know adults of all ages who love a good romance – who cherish romance in real life and in books! So, I don't really believe there is an age restriction in the fan base. As for gender, I expected that women would be more inclined to read romances; I have to confess, though, I was surprised to find men among my readers – some even admitted to reading the genre for the first time and enjoying it.
I imagine that most of my readers are working women who want a feel-good, happily-ever-after read after a grueling day at work, and romances certainly hit the spot!
Creative writing
Q: Can you describe your approach to fiction writing and your craft in general? Are there any particular kinds of writers whose work serve as guides, have you followed courses in creative writing, devise the plot and characters based on research or is it more a method of developing the storyline as you go?
A: I get an idea for my main characters first. I build in a back story for each – including internal and external conflicts. Then I imagine how they would meet and engage with each other; fight; make up; annoy; amuse and so on. The story just flows from there. In book two, I have tried a bit of plotting – let's see how that goes.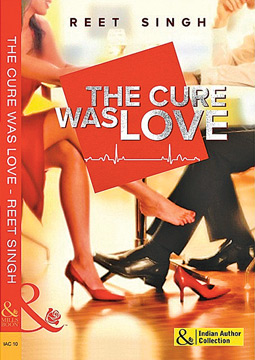 Reading other authors of the same genre certainly helps to give perspective. Reading other genres helps with writing in general. I don't have an official diploma or degree in creative writing; however, the internet has introduced me to fantastic, generous writers who happily share their experiences.
In particular, I love and follow the advice Jami Gold doles out. Another favourite is Laurie Campbell. Then there are websites devoted to helping other writers – helpingwritersbecomeauthors.com is fabulous!
Q: How was the experience of writing your first novel? What is at the core of that story?
A: My journey writing, "Scorched by His Fire" was exciting. I was learning on the job. I loved my characters, Mita and Tanay. I thought about them all the time. It was fascinating recording their antics.
They meet in Mauritius, where they live, but hate each other on sight. Each thinks the other is outrageously, unforgivably flawed and it is interesting to see them struggle against the attraction that springs instantaneously between them.
Essentially it is a story of misunderstanding that is obfuscated by some potent chemistry. They travel to India, so a few of their encounters are tinged by the brightness, and the vibrant colour and sounds of India. Eventually, they are able to cast aside differences and forgive each other and it all ends happily ever after.
Blurb
Convenient boyfriend, inconvenient attraction!
Mita Ramphul can't face another family setup with a 'nice young man'. What she needs is to divert her family's attention… so introducing the devastatingly handsome Tanay Devkumar as her new boyfriend is a stroke of brilliance! Until Tanay's blazing hot kisses threaten to shatter her plans for the perfect pretend date…
He might drive her crazy, yet spending time with Tanay sparks a passion Mita never knew she had. It's only meant to be temporary, but when Tanay looks at her with that smouldering fire in his ebony eyes, Mita can't help but surrender to the temptation of her fake boyfriend…!
Q: Your second book is due to come out soon. Please give us some insight about the setting and storyline.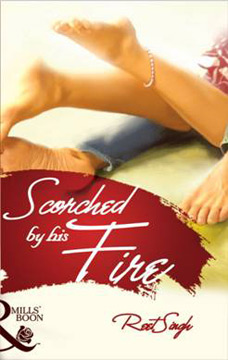 A: My second romance is set in New York and in Chandigarh, India. A young - Indian - medical Intern goes to New York for a studentship at Sloan Kettering. She meets a sexy Indian-American surgeon who helps her out of a few unusual difficulties. The tension sizzles between them, but they carry the baggage of broken relationships, so are chary of giving in to temptation. Naturally, Cupid conspires with other powers to be, so they do manage to find opportunities that test their resolve.
And that is when the fun starts! The book should release sometime late this year, and I really look forward to seeing it in print!
Imagination
Q: How do you relate to this work personally? Do characters reflect any persons you know personally, or are there any events, incidents known of personally to you?
A: The characters are born of my imagination, so naturally, after some time, I feel like I've known them forever. They become part of me, of my thoughts, and that is how I know what they will do in a particular stressful situation. I don't base them on people I know because that would take away all the fun – and the power and glory - of being a creator!
Q: Have you come across any blocks or tricky situations in the course of narrating this story?
A: Oh sure! Yes! But I've found that sleeping on it often shows me the way out – so, I just put away the manuscript, and daydream a lot, mull over it some, and an exciting option very often presents itself.
Q: Do you see your works as being exclusively for readers of fiction or is a possibility that these romance novels could become screenplays and adapted to the big screen and find new audiences in the Indian film industry?
A: Oh my goodness! Wouldn't I love that? Yes, why restrict oneself to only one medium?