End to ragging, biggest change to varsities – S.B. Dissanayake
Higher Education Minister S.B.Dissanayake said doing away with ragging from the university system was one of the biggest changes in the university system to overcome bullying of newcomers to the universities.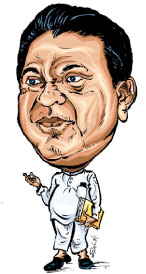 The minister who was the Chief Guest at the opening ceremony of the SAARC workshop on, "Innovations in higher education" at the Global Towers, Colombo on Friday said until 2010, the universities were dominated by extremist student groups over a decade and we rescued those universities from their clutches.
At present the universities are run by the Vice Chancellors, Deans, Heads of Departments and administrators. These changes were crucial to take the university system in the right direction.
The Minister said to ease the hostel problem of university students, steps had been taken to introduce 60 hostels to the university system.
Of them, construction work on 30 hostels had been completed within nine months and the remaining 30 hostels now under construction will be completed within the next nine months providing hostel facilities to 24,000 students.
Leadership training for all newcomers to the university system is being conducted in 30 defence training centres.