President's visit to fulfill important LLRC recommendations:
TNA under fire for boycotting Northern welfare programs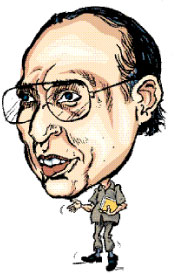 Northern Province Chief Minister C.V. Wigneswaran and the TNA came under fire from Human Resources Minister (Senior) Dew Gunasekera for boycotting President Mahinda Rajapaksa's visit to the North tomorrow to inaugurate the resumption of the Yal Devi train service to Jaffna and participate in several people's welfare programs.
The President's visit is basically to fulfill some important LLRC recommendations such as payment of compensation to people who sustained losses and distribution of land permits/deeds to the people who had voted the TNA to power, he said.
Instead of appreciating the government's moves for the greater welbeing of the people and joining hands with it, the TNA is again taking recourse to a confrontational attitude.
At tomorrow's function, the President will also inaugurate the long-awaited train service to Jaffna that was destroyed by the LTTE. One is at a loss to understand as to where the TNA wants to take the Northern people and on what agenda, if not on development-oriented programs, the Minister said.
Unless the Northern PC came to an understanding with the centre and worked in coordination on matters relating to development programs for the terrorism-ravaged province, it will not take the people anywhere the Minister said.
On policy issues they can hold discussions at other fora but should cooperate in development-related matters, he said.