Postal service: Reinventing itself in a globalised world
In Sri Lanka, you can go to the remotest village in the middle of nowhere and still find an unmistakable sign of connectivity to the outside world - the Post Office. Long before today's always-connected world became a reality, this was the only place that had a telephone; it was the only place where you could post a letter to someone living on the other side of the world.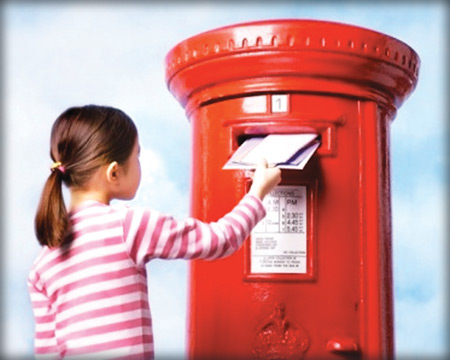 Times have indeed changed now. Everyone has at least two phone lines and you can talk for free to someone on the other side of the world for as long as you want. If you still like to write, there is always email. You 'post' your email now and the recipient gets it in seconds. Does this mean that the post office and the postal system are dead? Far from it.
The Post Office has also evolved with the times, though it has not happened in all countries at the same pace. Today, the Post Office is the place where your relatives abroad send you money; it is the place where you do your banking activities; if you have no access to the Internet at home, this is the ideal place to visit; If you have a parcel to send locally or abroad, bring it to the post office (at least until they invent teleportation); And if you are still old-fashioned, this is still the place for sending a physical letter.
Despite all the technological advances, the Post Office still remains relevant, but it does face many challenges.
Yes, the Post is worth celebrating for what it has done to shape our modern world – it all began with a very simple idea – you fix a stamp, send a letter anywhere in the world and that country will deliver it to the doorstep of the recipient, all for free. With all countries agreeing to this basic formula, the postal system was a great success that paved the way for rapid communications around the world. It is thus not surprising at all that there is a special day for the world's postal service.
Awareness
World Post Day is celebrated each year on October 9, the anniversary of the establishment of the Universal Postal Union (UPU) in 1874 in the Swiss capital, Berne.
It was declared World Post Day by the UPU Congress held in Tokyo, Japan, in 1969. The purpose of World Post Day is to create awareness of the role of the postal sector in people's and businesses' everyday lives and its contribution to the social and economic development of countries.
The statistics speak for themselves – there are 640,000 post offices around the world that help deliver 450 billion letters, parcel and other documents every year. Not even the most well-entrenched courier companies can claim these numbers. Postal services are inclusive and accessible; no one gets turned away. The Post is truly a public service for every citizen, irrespective of one's position in society.
And just when you thought the Internet may have slowed down the postal system, the opposite has happened. With e-commerce sites generating millions of parcel orders, the postal system is well poised to earn millions of dollars through delivery charges. Global online sales should reach US$ 1.5 trillion by year end – even if courier companies claim 50 percent of the online parcel delivery business, post offices can still gain heavily. In fact, online retailer Amazon has a tie-up with the US Postal System to deliver their parcels exclusively on Sundays, which has given a new lease of life to the once-struggling postal giant. There are a few countries that have privatised their postal systems or even allowed giant courier companies to take them over, but the basic structure of the postal system remains intact in almost every nation.
We should also look at the countless other ways in which the Post Office enriches our lives: According to the World Bank, post offices are the cheapest providers of remittance services, ahead of banks and money transfer operators. Posts are also the second biggest contributors to financial inclusion after banks, with one billion people holding a postal account.
They have also become one-stop shops where you can do everything from paying your credit card bill to sending a fax abroad. In some countries, including Sri Lanka, they even issue ID cards to students. The Post is also intimately connected with the hobby of stamp collecting which cuts across age barriers. The humble postage stamp, first designed in 1840, has come a long way and has given us a treasure trove of knowledge on countries, personalities and contemporary issues.
Email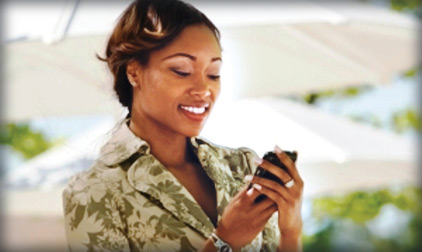 There is even the possibility that old-fashioned letter writing is making a comeback. There is no sense of immediacy or intimacy in an email, but a physical letter can be treasured for generations to come. Have you seen those war movies where the hero waits eagerly to get letters from home, even amid the sounds of gunfire? That is what letter writing is all about. There is an emotional attachment to a physical letter that no email can ever match.
In this regard, the Universal Postal Union has sought to "catch them young" by organising an International Letter-writing Competition for young people aged up to 15, for the past 40 years. Each year's theme is different, and the theme for 2014 is: "Write a letter describing how music can touch our lives".
Perhaps this will pave the way for a generation that will take some time away from their busy lives to write a letter occasionally to a loved one or friend living in another city or country. There's something inherently wonderful about penning down your thoughts, inserting that paper in an envelope, affixing a stamp and sending it away to an address thousands of miles away.
This is what the Post has been doing and will continue to do so, hopefully for centuries to come. It connects people, transcending all barriers and brings nations close together. It is a work in progress that is adapting to changing technologies and changing times.