Biz Briefs
Seminar on trade with UK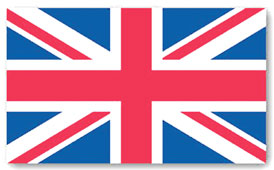 The High Commissioner of UK will be the guest speaker at a seminar on 'Bilateral Trade between Sri Lanka and UK' at the Chamber auditorium on October 29 from 3.00 to 4.30 p.m.
He will be accompanied by Head of Trade and Investment, UK High Commission, Gary Leslie. They will speak on business trends, trade potential, opportunities for export, import, investment, items in demand and services available for Sri Lankans.
Participants will get an opportunity to interact with the High Commissioner and his officials.
According to Commerce Department sources, the UK is Sri Lanka's second biggest export market after the USA recording total exports of US$ 1,112 million in 2011.
---
Seminar on Nanotechnology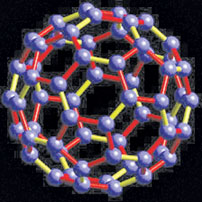 A seminar on 'Benefits of Nanotechnology' will be held at the National Chamber of Commerce (NCC) auditorium, D. R. Wijewardene Mawatha, Colombo 10, on October 28 from 3.00 to 5.00 p.m.
It has been organised by NCC with SLINTEC (Sri Lanka Institute of Nanotechnology).
The resource persons will be SLINTEC CEO Harsha de S. Wijeratne, Associate Director, Science and Strategic Relations, Prof Veranja Karunaratne and Manager Strategic Planning, Dr Shehan de Silva. They will explain in detail the benefits of nanotechnology that could be derived by all sectors of industry, such as textiles, apparel, agriculture, ceramic, healthcare, ICT and beauty care products.
---
Share prices across Europe continue to slide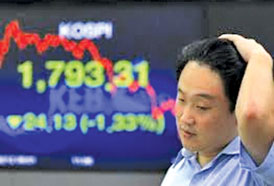 Share prices across Europe tumbled on Thursday amid fears of a global economic slowdown and the impact of the Ebola crisis. The main stock markets in the UK, Germany and France fell more than 2%, tracking a sell-off in Asia and on Wall Street.
On Wednesday, London's FTSE 100 saw its heaviest one-day fall in 16 months. Borrowing costs for Greece and Italy rose and investors looking for a safe haven pushed the gold price higher. Analysts said that a raft of disappointing economic and corporate news had unnerved investors.
Recent poor data from China, Germany and the US have heightened worries that global economic recovery could go into reverse.
- BBC
---
NDB, SLIIT to support higher education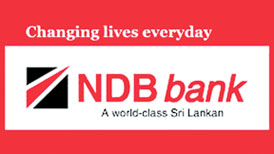 NDB and the Sri Lanka Institute of Information Technology (SLIIT) recently entered into an MoU, to offer benefits to students aspiring to pursue higher education.
As an outcome of the agreement, students who wish to follow local or international graduate education at SLIIT could now take advantage of a customised financing facility 'NDB-SLIIT Achievers Education Loan'.
Assistant Vice President for products and new product development, NDB, Darshana Ratnayake said, "We are pleased to present the customised NDB-SLIIT Achievers Education Loan facility to aspiring youth, thereby enabling them to realise their educational and career aspirations with ease."
---
BoC helps J'pura Hospital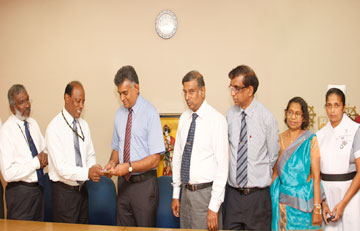 Members of the staff and the management of the Bank of Ceylon (BoC) donated Rs. 2.5 million to the Dialysis Assistance Fund at Sri Jayewardenepura General Hospital, Kotte recently, to mark its 75th anniversary. Here BoC Assistant General Manager, Human Resource Operations, B. M. Premaratne presents the cheque to Consultant Nephrologist, Sri Jayewardenepura General Hospital, Dr. Chula Herath. Officials of the hospital and bank including Assistant General Manager, Training and Development, David Silva look on.
---
Brandix goes for VMware
Brandix Lanka has chosen VMware's virtualisation and cloud infrastructure technology to further its cloud strategy.
Brandix said this deployment will help the company reduce capital and operational costs annually while reducing the time for deployment for IT related services from weeks to minutes and accelerate the Group's journey to cloud.
Brandix is a leading apparel solutions provider. It also becomes the first company to sign an Enterprise License Agreement (ELA) with VMware in Sri Lanka.
---
Central Bank clinches CRIB Challenge Trophy
---
Micro Cars launches new SUV version
The first three batches of SsangYong's face lift version of the flagship model Rexton W, a SUV, were pre-sold.
All units were pre-sold before production at Micro Cars Limited's state-of-the-art automated production line at the Polgahawela Industrial Zone.
The Rexton W, sporting a new engine variant comes equipped with a two litre turbo intercooler diesel engine, a high engine torque that is suited to Sri Lankan driving conditions with a modern exterior and interior styling.
---
NCCSL launches SME training program
---
Union Assurance launches Super Investor
Union Assurance introduced its latest product, Union Super Investor, for investors, adept at planning their lives and achieving goals.
The product is a combination of an investment and insurance product. A Union Super Investor has to make premium payments for five years, while he could decide the policy term from 10 to 30 years.
The dream of embarking on a foreign tour, or buying a luxury motor vehicle, or even filling your house with the latest appliances and furniture, could be fulfilled because your investment account will accumulate interest every year.
You will receive a life insurance policy until the age of 75, and in the event of an unfortunate incident such as death, the beneficiaries of your Union Super Investor account will receive the entire value of your investment.