'Divi Neguma helps increase family income'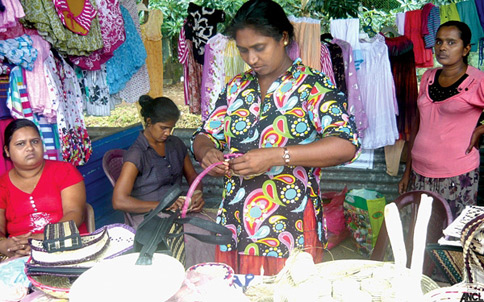 The Divi Neguma Development Department (DNDD) has overcome all obstacles since it is a community program an not an administrative system.
"Some people tried to block the setting up of the Divi Neguma Department. Nevertheless, President Mahinda Rajapaksa set up the unit. It is the only public service department in Sri Lanka without officials running it," said Industry and Commerce Minister Rishard Bathiudeen at the launch of phase six of Divi Neguma national program for Mannar at the Community Support Centre in Adampan, Mannar on Monday.
More than 100 people in Mannar and government officials from Mantai Divisional Secretariat were present.
Minister Bathiudeen launched the Mannar Divi Neguma by planting a tree. Thereafter, he distributed various items as livelihood assistance to Divi Neguma recipients.
"Almost 14,022 Grama Seva Divisions across the country are taking part in the program. The Divi Neguma program was launched in March 2011 to strengthen the economy by increasing family income."
"Today, it is successfully operating at rural, urban and plantation areas. It is the only public service department in Sri Lanka without officials running it. As a result, eighteen ministries are enlisted in the program under four sections - agriculture, livestock, fisheries and cottage industries," he said.
"As result of this program the cost of vegetable prices are low and better and fresh food is available to consumers," the Minister said.
"During the first phase, one million household economic units were targeted and it received a positive response from the people. The launch of the Divi Neguma credit scheme in September in Mannar was a great relief to the people," he said.