SLI wins insurance award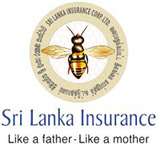 Sri Lanka Insurance (SLI) won the Best Insurance Company Award in the General Insurance Sector at the World Finance Insurance Awards recently.
The World Finance Awards is organised by World Finance Magazine, a leading financial magazine, published by World News Media in London. It reports on capital markets, risk management, trading, technology, corporate governance issues and regional markets including Asia, Latin America and EMEA.
The World Finance Awards identify industry leaders, people, teams and organisations that benchmark achievement and best practices in the financial and business world.
The World Finance Awards panel scrutinises the nominees under a stringent criterion which also includes a company's constant skill for innovation, originality and quality of product and proof of market development and excellence in client representation.
Managing Director, Sri Lanka Insurance, Piyadasa Kudabalage said that the winners were picked by an independent and internationally recognised panel of judges and this is the fourth time Sri Lanka Insurance has won this award.
This is confirmation of SLIC's strong financial stability, high level of service with a highly competitive product range, he said.
Sri Lanka Insurance is one of the largest and strongest composite insurance providers in Sri Lanka.
The financial strength and the stability of Sri Lanka Insurance stands at Rs.143.5 billion in assets under management, over Rs. 6 billion in capital and over 1.8 million policies in force and an average claims settlement of over Rs. 31 million a day.
The Company's Life Fund now stands at approximately Rs. 66.5 billion. SLIC exercises considerable freedom to drive new product strategies in the market and through a segmented portfolio strategy ensuring continued service to all strata of society.
SLIC is backed by strong re-insurance arrangements, a experienced technical knowledge base and a wide network across the country.