Asian stocks fall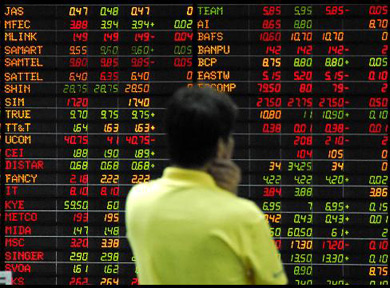 Asian stocks are falling after data showed China's economy grew at its slowest pace in more than five years. Gross domestic product rose by 7.3% from June to September from a year earlier, beating market expectations for a growth of 7.2%.
Japan's benchmark Nikkei fell by 0.7% while the broader Topix shed 0.5%. South Korea, Shanghai and Hong Kong stocks are also trading in negative territory after initially rising in response to China's data release.
Bucking the downward trend was Japan's Fujifilm, which rose more than 3% in Tokyo after the company said it was increasing production of an anti-influenza drug to treat Ebola patients.
Overall, investors are trading cautiously in Asia despite solid gains on Wall Street overnight following healthy earning reports from Apple and Halliburton.
- BBC