Book Launch
Lester by Lester - as told to Kumar de Silva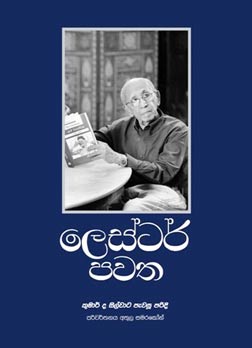 Dr. Lester James Peries, the Father of Sinhala Cinema turned 95 in April. The French Republic and Dr. Peries have had a long relationship which began when he took his first film 'Rekawa' to the Cannes Film Festival in the late 1950s. France was to later bestow on him one of its highest national honours - 'Commander in the Order of Arts and Letters', in June 1997
Paying homage to the doyen of the Sinhala cinema, the Embassy of France and the Alliance Francaise de Kotte will host the launch of the Sinhala translation of 'Lester by Lester - as told to Kumar de Silva', a celebration of half a century of locally and internationally acclaimed excellence, chronicling the creativity of a lifetime of Dr. Peries.
The Sinhala translation of the unique story will be launched on October 28, as a part of the French Spring Festival 2014 and is an invitees-only event.
A Samaranayake Publication, it has been translated into Sinhala by Athula Samarakoon, Head of the Department of Fine Arts of the University of Peradeniya. Its 20 chapters are devoted to each of his 20 films, from 'Rekawa' (The Line of Destiny. 1956) his first, to 'Ammawarune' (Elegy for a Mother. 2006) his last.
Media personality Kumar de Silva who closely collaborated with Dr. Peries said, "This is the very first time he chose to write about himself and his half a century film-making career, in a single volume.
It takes on an even greater significance and importance given the fact that Lester James Peries has now officially 'retired' from film-making and will direct no more films".
---
Diva Salu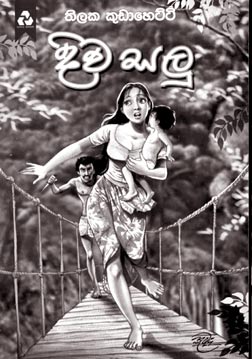 Thilaka Kudahetti's latest Sinhala novel Diva Salu will be launched at the Dayawansa Jayakody Bookshop, Colombo 10 on November 4 at 10 a.m.
It is a Dayawansa Jayakody publication.