Robert Frost:
Looking at the world with a sense of wonder
American Poet Robert Lee Frost (1874- 1963) was born in in San Francisco, California to Journalist William Prescot Frost and Isabelle Moodle.
Robert Frost got married to Elinor Miriam White in 1899. He joined Harward University from 1897 to 1899 a short period but left his own due to heath issues.
He won four Pulitzer Prizes and in 1960 he was awarded a 'United States Congressional Gold Medal' in recognition of his contributions to American literature.
He became a national celebrity and one of the late American Presidents John F. Kennedy referring to Robert Frost said: He has bequeathed his nation a body imperishable verse from which Americans will forever given joy and understanding.'
Themes depicted in the poems compiled by Frost have been analysed on numerous ways and sometimes misunderstood by literary critics over the years and identified even as a highly complex poet.
Analysis
Scholar Peter J. Stanlis who had associated Robert Frost for nearly 23 years had done a penetrating analysis of the general philosophy of Robert Frost in his book: 'Robert Frost- The Poet and Philosopher.'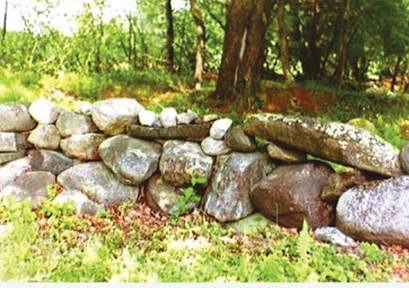 Frost said, "I'm a dualist''Dualism of Frost comprised matter and mind or matter and spirit.
According to the doctrine of 'monism', reality comprised one element spiritual or material.In tune with the philosophy of Aristotle, Frost also believed that both matter and spirit were equally real and all reality consisted of things in pairs of opposition and contrasts.
Frost was a great proponent of the belief that both symbolism and metaphorical language could be used as means of conveying philosophical wisdom based on his dualism.
Peter J. Stanlis said "Even though the poems of Frost appear to be 'lyric verse' and of simple diction on surface are really based on highly complex philosophical dualism that opposes idealistic monism.
Poems
Frost always tried to hide the profundity of his thoughts using simple dictions which certain literary critics found difficult to comprehend and fell into literary traps of purposely invented by him.
In 1894 he composed his first poem 'My Butterfly' an elegy.'Out Out','The Road not taken','Fire and Ice',' Stopping by the Woods on a Snowy Evening' ' Nothing Gold can stay, 'After Apple Picking' ,and ' Home Burial ' are some of the popular poems composed by Robert Frost.One of the many themes of the poems of Frost comprised man in relation to the universe and environment which according to Frost neither hostile nor benevolent to humanity.
He believes that 'man' is found alone in the vastness of the universe and man's isolation from the universe or alienation and from the environment appears to be prominent in many of his poems. In his poem "Desert Places" Frost says 'The loneliness includes me unaware.'
New England was used as the setting of many of poems and how the agrarian society had been isolated was depicted vividly in his poems including the poem 'Acquainted with the Night.'
'I have stood still and stopped the sound of feet When far way an interrupted cry, But not to call me bade or say good- by.' Similarly in the poem 'Home Burrial' the woman portrays a terrible sense of self-alienation and alienation from her surroundings. Frost tried to convey that man was exposed to both the physical loneliness and psychological loneliness. 'The tasteful crematorium door Shuts out for some the furnace roar But Church-bells open on the blast Our loneliness so long ....'
In addition, the theme of human limitation is also portrayed in his poems.
Comprehension
Due to man's inborn limited faculties Frost believes the limitations prevent him in the comprehension of the meaning and similarly the physical, mental, real and invisible barriers have separated man from nature.
In the poem, 'Neither Out Far nor in Deep 'man's limitation in the mysterious universe is revealed and in 'Stopping by Woods in a Snowy Evening' a sense of impenetrable and indefinite universe has been highlighted by Frost.
Death and despair are some other themes constantly exploited in the poems composed by Frost. Death is implied in the poems of ' Stopping by Woods on a Snowy Evening', 'An Old Man's Winter Night ' and ' After Apple Picking.'
Frost as usual opens his poems with a gloomy beginning or outcome in the mind. 'A Soldier' ,'In a disused Graveyard' and 'Nothing Gold can Stay' reference to death is made.Death is part of war, the comparison of the soldier to a fallen lance on the ground are symbols used to portray death in the poems.
'In disused Graveyard' the graveyard is still visited by the living but no dead people are being buried there. Robert Frost was in the habit of using a lot of imagery and symbolism throughout his poems to portray his feelings on death, despair, loneliness and isolation.
Desire
In the poem 'Fire and Ice' destruction due to excess of desire and hatred have been portrayed symbolically.
'Some say the world will end in fire,Some say in Ice, From what I've tasted of desire, I hold with those whose favour fire.'