Implementing LLRC recommendations:
New Zealand hails Lanka's progress in reconciliation
WELLINGTON, Oct. 25 - New Zealand has commended Sri Lanka's performance after terrorism was eradicated and added that the country has made significant progress in reconciliation.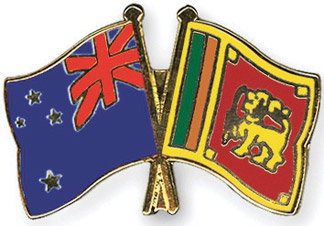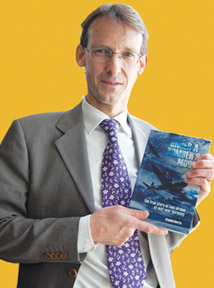 Divisional Manager (South and South East Asia) of New Zealand's Ministry of Foreign Affairs and Trade, Stephen Harris told a team of visiting Sri Lanka media heads here that Sri Lanka has made praiseworthy progress in national reconciliation since the dawn of peace by implementing the recommendations of the Lessons Learnt and Reconciliation Commission (LLRC). "We are pleased with Sri Lanka's progress after the dawn of peace, especially the conduct of elections in the North and national reconciliation," he said.
He commended Sri Lanka for having successfully hosted the Commonwealth Heads of Government Meeting (CHOGM) in Colombo last year, pledging New Zealand's support to Sri Lanka in its forward march.
Harris said that New Zealand is funding three new projects at a cost of over six million New Zealand dollars. "New Zealand has maintained long-standing bilateral relations with Sri Lanka as members of the Commonwealth.
At present, we are funding three new projects in Sri Lanka, including a project with the Ministry of Livestock Development in the dairy sector at a cost of NZD 2.2 million. Around 1,500 farmers are being trained under the project," he said.
The top New Zealand Foreign Ministry official in charge of the South and South East Asian region said that New Zealand is pumping NZD 1.5 to 2.2 million for a joint venture between the University of Peradeniya and University of Massey for postgraduate studies in veterinary science. Massey University is one of New Zealand's leading educational institutions - a state-funded university, with a 70-year proud tradition of academic excellence and a strong national and international reputation
A similar sum has been allocated for dairy excellence project including a nutrition project for cows to increase productivity. Harris thanked Sri Lanka for agreeing to donate two elephants to the Auckland Zoo after one of its two elephants had died a few years ago.
"Sri Lanka has also agreed to gift two elephants and the first elephant named Anjalee is due to arrive at the Auckland Zoo by February next year, in time for the World Cup," Harris said, referring to New Zealand's plans to co-host the next 2015 ICC Cricket World Cup with Australia. "Our Prime Minister John Key is very keen to have those two animals at the Auckland zoo soon," said Harris adding that steps would be taken to reduce the trade balance. Sri Lanka's main exports to New Zealand have been tea and spices.