Proposed pensions, a boon for garment employees
Investment Promotion Minister Lakshman Yapa Abeywardena said that the proposed pension scheme for garment sector employees will be a boon to improve the industry and their lives. Budget 2015 includes incentives to be given to foreign and local investors. Increasing the EPF to 22 percent will ensure a good life for garment sector employees.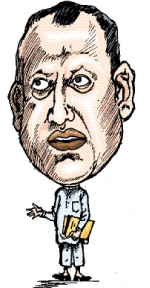 President Mahinda Rajapaksa in his capacity of Finance and Planning Minister presented a development-oriented budget in Parliament. All sectors will benefit from the Budget. The Government has given top priority to the investment sector.
The Government also plans to launch various investment projects in the North, Minister Abeywardena said.
The private sector has already begun to move towards the North. The Board of Investment (BOI) has approved 23 projects with an investment of Rs. 68,268 million. The BOI has approved nine hotel projects consisting of 328 rooms. The investment will be Rs. 2,217 million, he said.
"The Government has provided more development to the North with the dawn of peace. The Government has also planned small, middle and large scale investment projects in the North next year. When the projects are completed a large number of people in the North will receive direct and indirect employment. The expatriate community from the North is also keen to invest in their motherland", the Minister said.
The Fisheries industry has also started to bloom in the region. The number of fishing boats has increased to 11,225. Fish production also increased several-fold, he said.
The Vavuniya to Jaffna 132 KV transmission and two grid substations (Kilinochchi and Chunnakam) were completed at a cost of Rs. 6,759 million. The Government has also improved the people's health standards and provided drinking water and sanitation facilities, the Minister said.