Toxic chemicals lead to rise in NCDs – Health Ministry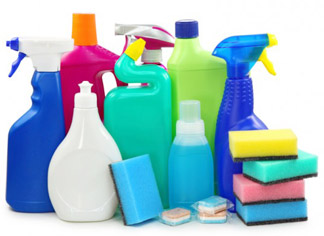 Agro chemicals, cleaning agents such as household detergents and certain food additives, colouring agents and flavourings, could cause a further spike in the increasing number of non communicable diseases (NCDs), said the National Hospital's Toxicology Information Centre Head, Dr Waruna Goonathilleke.
"It has been scientifically proved that NCDs including cancer, obesity, diabetes, hypertension, strokes and heart attacks are closely linked to toxic chemicals to which our bodies are constantly exposed. These chemicals could be in the house or in the environment", he told the Sunday Observer.
Exposure to toxic chemicals could alter the body mechanism. "Recent studies have shown that long exposure to Persistent Organic Pollution (POP) such as agro chemicals in the environment were linked to obesity and diabetes. Although some of these chemicals have been banned under the Pesticide Act, they are still freely available", he said.
The theme for National Poisons Prevention Week (November 10-16) "NCDs and Toxins" will highlight this serious health issue which has not been adequately addressed, he said.
An exhibition to educate professionals on the NCD/Toxin link will be held at the National Hospital and a booklet on the subject by the Toxicology Information Unit will be distributed to medical practitioners on request.
The Health Ministry has directed all state hospitals to organise various programs for the forthcoming week", he said.