Rs. 300 m to develop preschools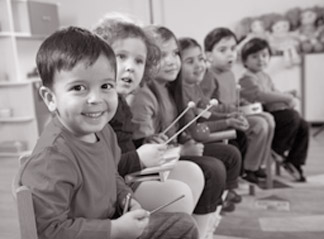 The Child Development and Women's Affairs Minister Tissa Karalliyadde said that President Mahinda Rajapaksa has allocated Rs. 300 million from the 2015 Budget to develop preschools and to give Rs. 2,500 to preschool teachers per month. For the first time such an amount of money has been allocated to develop preschools.
Minister Karalliyadde expressed his gratitude for allocating such amount of money.
A large amount of money has been allocated for 2015 for child and women's development compared to the 2014.
Budget The women and children of this country is bound to President Rajapaksa, Minister Karalliyadde said.
Funds have been allocated to develop the protection centres which have been set up to provide asylum to abused children and harassed women and to strengthen the Child and Women's Bureau which function in the police stations, the Minister said.
President Mahinda Rajapaksa has again proved the value of children and women in this country, he said.
Minister Karalliyadde paid his sincere gratitude to President for taking measures to improve the nutrition level of breast feeding mothers, pregnant mothers and the children.