Budget 2015 meets the needs of all sectors
Mass Media and Information Minister Keheliya Rambukwella said that Budget 2015 presented by President Mahinda Rajapaksa has covered all areas that need attention.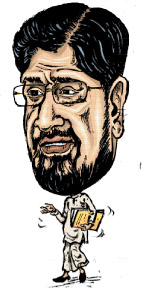 Therefore, any sensible person who knows his arithmetic will understand what Budget 2015 is all about.
The Budget can be divided into three areas. One is the improvement in production. If one were to look at the Budget, it is clear that consumers and producers have been given equal opportunities.
There cannot be a better Budget with so many concessions, the Minister told the Sunday Observer yesterday.
"This is a focussed Budget where those in the agriculture and plantation sectors would move forward and give off their best".
"We have the potential to be self-sufficient in milk production by 2020."
Minister Rambukwella categorically rejected the Opposition's claim that this was an election-oriented Budget. The Government brought down the fuel prices without targeting any election.
There are 240,000 teachers in the country who had certain salary anomalies. But all such anomalies will be rectified by the Budget. The special allowance for public servants will be absorbed into the salary structure and their minimum salary will be raised to Rs.15,000 per month. The Rs. 2,200 cost-of-living allowance given to public servants per month has also been increased to Rs.10,000.
Allowances and other salary related benefits will help public servants by way of a pay increase of Rs.3,500 - Rs.15,000 per month from January 2015 with a minimum monthly income of Rs.30,000 for the lowest rank of public servants. The salary anomalies of pensioners will also be rectified, the Minister said.