LTTE sympathizer contests Ontario Mayoral post
An LTTE sympathiser, one of the Canadian members of the Transnational Government of Tamil Eelam (TGTE), an organisation proscribed by Sri Lanka under the UN resolution 1373 i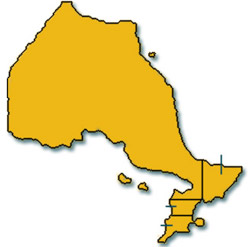 s running for the Mayoral post for the City of Ajax in Ontario. The elections will be held next week.
An authoritative source said the candidate, a Sri Lankan Tamil expatriate has been an active LTTE sympathiser taking part in events that further the LTTE separatist agenda on Canadian soil. He had also been a fund-raiser for the banned outfit.
He is allegedly a close friend of Neethan Shan who contested the Ontario Provincial elections from the New Democratic Party in June this year and failed to secure a seat.
The sources said his wife, an LTTE sympathiser herself, attended the launch of a book on LTTE leader Vellupillai Prabhakaran at Scarborough Civic Centre, Toronto on July 17, 2013 and was seated close to the President of the banned - Tamil Rehabilitation Organisationís top man in Canada Gunanathan. The book discussed the topic of reviving the LTTE.
The TGTE has been listed as a terrorist entity under the UN resolution 1373 and it is puzzling as to how he is allowed to run for a democratic election in Canada?, the sources said.