Abans promotes range of Hoover products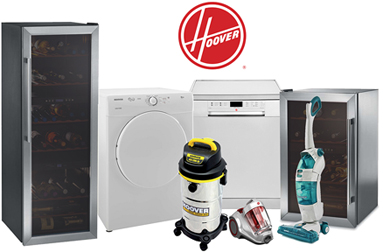 Hoover from USA is a name synonymous with vacuum cleaners that even the Oxford Dictionary defines hoover as 'cleaning with a vacuum cleaner'. But, Hoover is not restricted to vacuum cleaners.
The Hoover range consists of many more innovative products that save housewives time and effort in performing daily household chores. Housewives will agree that just sweeping or vacuuming your floor does not keep it spotlessly clean. The floor has to be scrubbed and mopped to get rid of grime and stains, a backbreaking process.
But now, the innovative Hoover Floor Mate Vacuum Cleaner relieves housewives of this painful process. It also eliminates the use of mops, brooms, brushes and buckets and spares you the effort of scrubbing and cleaning your floors.
The Hoover Floor Mate Vacuum Cleaner not only vacuums but also cleans, mops and dries your floors completely. Unlike traditional cleaning methods that merely push the dirty water around, the Hoover Floor Mate is equipped with a dual-tank system, one for clean water and solution and the other for dirty water pick up, so the dirty water is never circulated around.
Abans, the sole agent for Hoover in Sri Lanka, is offering a special price for Hoover Floormate for a limited period. Abans also stock the versatile Hoover Wet and Dry Vacuum Cleaner (20 litre capacity) which is ideal for indoor and outdoor cleaning.