Asia and Pacific at epicentre of inequality debate
Ensuring that the poor share in society's growing prosperity along with the rich is becoming an increasingly critical issue across Asia and the Pacific.
Business and government leaders at the World Economic Forum meeting in Davos, Switzerland, and United States President Barack Obama, during his recent State of the Union address, have again brought the issue of yawning economic inequality to the forefront of debate and discussion worldwide.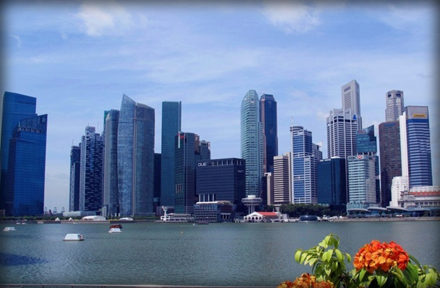 Countries in Asia have experienced one of the greatest periods of wealth creation and poverty reduction in recent history. From 1990 to 2010 countries in the region halved the number of people living in extreme poverty and created a sustained economic boom that increased average per capita income by about 6% region-wide, according to ADB data.
Asian societies have created a vast amount of wealth, but hundreds of millions of people have been left behind.
The region's wealthy are on a superhighway to prosperity while the poor are stuck in a muddy track of persistent poverty.
The resources being produced in the region often are not being invested in the kind of infrastructure, education, and health care that can benefit the majority of people and promote equality of opportunity.
Most of the large economies of Asia are experiencing a widening divide between the rich and the poor. This is unfair because the poor are significant contributors to the productivity of the economy yet are receiving far fewer of its benefits than the wealthy. It is also a potentially destabilising force as it creates large numbers of desperate people with little stake in society.
"In two decades of spectacular economic growth and poverty reduction, Asia has nonetheless seen income inequality rising by more than 20% - a growth pattern that cannot be considered inclusive," said Director General of ADB's Independent Evaluation Department, Vinod Thomas.
"A shift to more inclusive growth that taps the contribution of people at all income levels, not just the better-off, would not only be socially desirable but also help sustain growth itself," he said.
In the People's Republic of China, for example, gross domestic product grew by an average of 10.2% per year between 1990 and 2012. Inequality, measured by economists using the Gini coefficient, increased from below 0.3 in the 1970s to above 0.47 in recent years.
Inequality can in part be addressed by increasing investments in education and social services that help the poor lift themselves out of poverty.
Supporting government policies and private companies involved in manufacturing, which creates poverty-reducing factory jobs, is also important.
A recent ADB study found that bringing financial services to the poor, particularly in the form of microfinance, is another powerful way to address inequality. Supporting the rule of law and good governance is effective at giving the lowest-income earners a more even playing field in society. Countries have recognised the importance of addressing the issue.
In September, the United Nations General Assembly is set to adopt a post-2015 development agenda that will succeed the Millennium Development Goals. The new development goals are expected to not only address poverty and deprivation but also deal specifically with issues of inequality.