SLT launches Happy Broadband campaign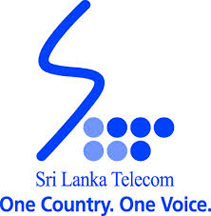 Sri Lanka Telecom (SLT) launched the Happy Broadband campaign recently. With the dawn of the New Year 2015, the speeds of SLT broadband packages have doubled at no extra cost to customers.
This initiative was undertaken by the company to provide Sri Lankans with an enhanced broadband experience which will enable them to efficiently fulfill their expectations and plans for 2015. The Chief Marketing Officer, SLT, Roshan Kaluarachchi said, "The main goal of SLT has always been to provide high quality of services. We make sizable investments each year to ensure the highest quality of our services. Broadband customers can now experience unparalleled speeds with SLT Broadband."
SLT broadband, powered by SLT Megaline, offers a range of diverse packages with varying speeds, volumes and prices, enabling customers to choose the ideal package that suits their specific needs and budgets.
Low user packages such as Entrée, Student Package 7 GB and Abhimaana will have a speed of up to 4 Mbps. Web Pal, Student Package 13 GB and Web Starter comes with a speed of up to 8 Mbps while the heavy user packages such as Web Pro, Web Surfer and Web Family now come with a speed of up to 16 Mbps depending on distance and line conditions.
Through this, the company hopes to add greater value to customers.
This is another initiative of SLT to be actively engaged in empowering business organisations and people reach their highest potential and boost internet penetration by increasing the availability and affordability of ICT.