CEAT launches five radial tyre sizes
CEAT Kelani Holdings, the company that manufactures and supplies a large portion of Sri Lanka's tyre needs, has introduced five new sizes of radial tyres for popular models of cars.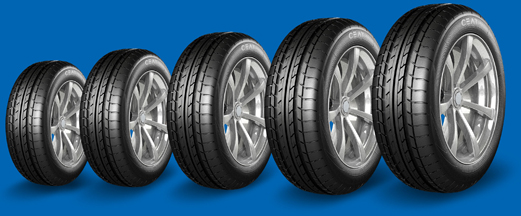 The release of the tyres in the sizes of 195/65 R15, 185/65 R15, 175/65 R15, 165/60 R14 and 165/55 R14 in the CEAT 'Milaze' portfolio takes the number of CEAT radial tyre sizes manufactured for the local market to 31, with 22 for cars, six for vans and three for sports utility vehicles (SUVs), company sources said. "Besides the advantage of products designed, engineered and built for local conditions, CEAT's local knowledge and presence enables us to ensure consistent supply of the sizes needed by the market," said Vice President Sales and Marketing - Export, CEAT Kelani Holdings, Ravi Dadlani.
"The combination of quality, range and competitive price makes CEAT hard to beat in the local market," he said.
The new tyre sizes belong to the LN (Low Noise) category, with a new five-pitch tread pattern that minimises tyre noise. A special Silica-based tread compound with notched and wider angle grooves for better water displacement offers excellent grip even in wet conditions and a better mileage. A global tyre brand present in 110 countries and now headquartered in India, CEAT is an acronym that stands for Cavi Electrici Affini Torino, or Electrical Cables and Allied Products of Turin, with origins that date back to 1924 in Italy.
A National Business Excellence Award winner and a National Quality Award winner in the 'Manufacturing - Large' category in 2013, CEAT - Kelani Holdings is a Indo-Sri Lanka joint venture between the RPG Group of India and Kelani Tyre - Sri Lanka.