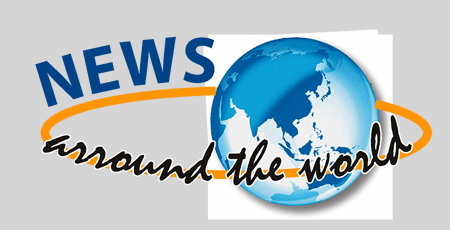 Flappy bird flaps its way to an arcade machine!
If you were a fan of Flappy bird and didnít download it during the brief period when it was available on the Google and Apple app stores, you should try your hand at the Flappy Bird arcade game!Wisconsin-based BayTek turned the mobile game into a 42-inch arcade game. It operates on arcade coins, so players can get their money back if their score is high enough. For every pipe a player successfully avoids, they earn one arcade ticket that can be spent Flappy Bird or other games.But given how easy it is to think you can beat your last high score, this game may be better at taking your money than giving it back to you.
It is also not yet known how many turns one coin buys you.Temple Run and Doodle Jump have also been turned into arcade games.
-Internet














---
Seven-year-old gets clone trooper-inspired prosthetic hand
Seven-year-old Liam Porter thought he was going to the movies with his friends recently, but he was really on his way to becoming a Clone Trooper!When Liam and his family were leaving the theatre in Augusta, Georgia, they were surprised by Imperial Stormtroopers marching toward them! With them, they brought a new 3D-printed prosthetic arm that looked just like a Clone Trooperís arm!Liam was born without part of his left arm.
He tried prosthetics in the past but they werenít very helpful and actually made it harder for him to do things.Liam was paired up with the armís creator, John Peterson, through an online community called e-NABLE.
Its members, who are 3D printer owners, work with professional designers and open-source designs to make prosthetics for people who need them but canít afford them.Peterson was at the theatre with the Stormtroopers and handed Liam his new arm personally. Liam also received a Clone Trooper helmet and an invitation to koi the 501st Legion, a fan group dedicated to wearing accurate Imperial costumes. ďI was just as surprised as he was,Ē said Liamís mother, Ryan Porter. ďI knew it was going to happen, but I didnít know exactly what was planned.Ē
A typical prosthetic arm can cost up to $9,000, but a 3D printed prosthetic can can cost as little as $50! This arm cost about $300.
Liam could immediately lift a cup and make a fist when he put the arm on. Moments later, he and his friends were trying to figure out what sort of Lego weapons to build to attach to the Clone Trooper arm!
-Internet