RAD professionalism to benefit Lanka
The first time I met Ranmali Mirchandani (then Pathirana) was when she came along with Richard de Zoysa and Steve de la Zilwa to be a part of the weekly series 'Left Luggage' broadcast over SLBC. I was detailed to cover the recording and production of one of the programs and I was amazed at the creative talent they displayed behind the mike.
I was forewarned however that there may not be a formal script for the half-hour program for me or for the recording engineer to follow and if I'm lucky there could be a script for the first 15 minutes and the rest of the dialogue left to the wit and repartee of the threesome guided by Richard de Zoysa.
The themes were take offs on Sri Lankan society life and the result was a hilarious, enjoyable recording for me and the recording engineer.
"It was a joyous time recording Left Luggage with Richard de Zoysa" said Ranmali. "He used to create his script writing, on his motorbike parked outside SLBC, while Steve and I, we hung around waiting for the 'go' signal. It was very clever, and for creative radio writing it was unbeatable."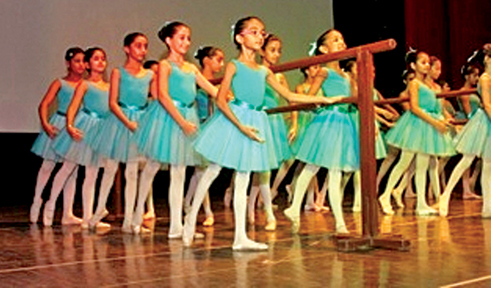 Since then a lot of water has flowed under the bridge. Ranmali joined the British Council as Arts Manager for a considerable length of time and now in her new job she was appointed National Manager South Asia by the Royal Academy of Dance UK, effective August 1, 2013.
Question: Working for RAD is a whole new world for you - you are away from theatre and connected more to the ballet world. What exactly are your functions in this new set up?
Answer: As part of my Arts Manager role at the British Council, I handled the RAD exams in Sri Lanka for 22 years. On informing the RAD of my decision to leave the British Council, and with the approval of the British Council, they offered me the post of National Manager South Asia and my functions are to oversee Sri Lanka, India, Nepal, Bangladesh and Pakistan.
Actively there are RAD teachers and examinations being held in Mumbai and Colombo so far. So my main role is to liaise between the teachers in our country - Mumbai, Colombo and the RAD headquarters in Central London.
Of the 7 RAD Registered Teachers in Sri Lanka, six are actively teaching in Colombo. In November last year, 420 candidates did the RAD exams with an Examiner flown in from Hong Kong.
RAD classes are held in Galle and will be expanding to Kandy later this year. Meliza a young Sri Lankan dancer is currently enrolled on the RAD's two-year Certificate in Ballet Teaching Studies (CBIS) program which if she completes successfully will give her the RAD Registered Teacher status.
It is only the Registered Teachers who are entitled to send in candidates for the RAD exams which I arrange with a visiting examiner.
Q: What is the overall picture in Mumbai in connection with the RAD examinations?
A: Mumbai has three schools run by three RAD Registered Teachers, teaching at eight centres in Mumbai and teaching the RAD syllabus to more than 1000 students.
There is one senior student currently enrolled on the CBIS program and she will be Registered teacher by 2017.
Q: You have travelled a lot after you took over this job what are your comments regarding the standard of professionalism and allied subjects?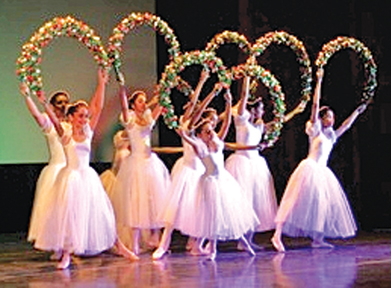 A: I've been to Mumbai many times in the last one and a half years. I conduct seminars to try to get current senior ballet students to consider becoming teachers themselves/ It is not everybody who looks for a career in ballet.
Ninety percent of the children do ballet because the parents would like to see their young, especially girls involved in ballet. There are boys also. In Colombo there are boys who are doing ballet exams and studying ballet.
More and more parents are convinced that ballet gives the children a good grounding - discipline and posture. Also it is team work, because most of the exams are done in groups of eight, four, three and twos. Very rarely are examinations done individually. Individual exams are only when you are 17 or 18 years but for the 5,6,7 and 8 year olds its all done in colour coded groups.
Q: There has to be constant supervision throughout the year how does the Royal Academy of Dance handle this effectively?
A: RAD is very meticulous about teachers all over the world are continuing what they call "continuous professional development." The teachers have X number of hours in attending courses run by the RAD. So you can't go by your qualification of 30, 40 years continuous teaching and sending students for examinations. Because the teachers are monitored by the RAD, by the number of hours they put into a course.
It is very current and every year the teachers are assessed. That's why it is different. To become a RAD teacher you have to be convinced and committed and it requires a teacher to travel to the UK or to a neighbouring country for assessment during the two year program. For confirmation [email protected]
Q: Has drama taken a back seat in your life?
A: I do not take part in drama like I used to. In fact I took part in two plays - 'The Waiting Room' directed by Adam and Equus 2 directed by Steve de la Zilwa. Theatre wise I see more of the Sinhala theatre, because I think they are way ahead and they take a lot of risks.
English theatre has the freedom but quality should never be compromised. Unfortunately recently it has seen a lot of dips. I think we have a generation that has missed out completely on learning from the standard achieved from the 70s and 80s. So they think that what they are putting out now is of a high standard. This should be overcome quickly.