Wedding Expo 2015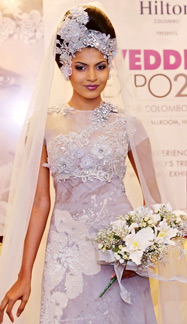 Brides and Grooms of the future will benefit from the trendiest wedding exhibition that will be held on February 7 and 8. This two day exhibition will feature over 30 of the best and respected wedding suppliers and planners in Sri Lanka. At this exhibition future brides and grooms and their parents will have the opportunity to meet and discuss all their requirements under one roof. Special discounts and early bird offers are available.
At the two day exhibition there will be bridal fashion shows, live demonstrations and surprise give-aways.
The exhibition is presented by the Hilton Colombo and according to Manesh Fernando, GM of the Hotel, this event may be the last one at the ballroom as it will be closed for refurbishing.