Cover & Back Cover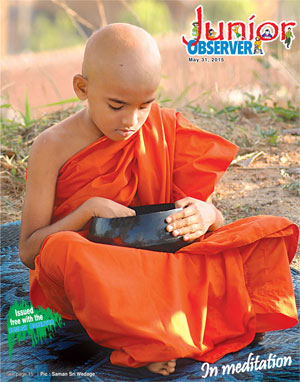 Cover
In meditation
A Samanera reposing in the temple compound of Dharmarakshitharamaya in Mirissa, Henemulla, Weligama.
Our photographer Saman Sri Wedage was at hand to capture this tranquil pose.
---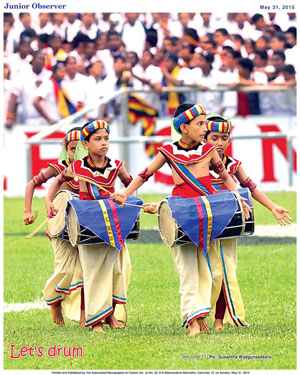 Back Cover
Let's drum
Primary students of Trinity College, Kandy enthralled the audience at the1st Leg of the Bradby Shield encounter in
Pallekelle. Our staff Photographer Susantha Wijegunasekera clicked this endearing photograph.