Voting rights for Lankans in South India?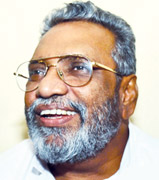 Sri Lankan refugees in South India may be restored their franchise rights shortly for the first time enabling them to vote during elections in Sri Lanka, from their current place of residence.
Elections Commissioner Mahinda Deshapriya said if Parliament passes a Bill, removing the legal barriers, arrangements can be put in place to allow the refugees in Tamil Nadu to vote during local elections.
"Under the present law we cannot include them in the current voters' registry. Political parties must get together and pass a new Bill in Parliament," Deshapriya told reporters during a media briefing at the Elections Secretariat last week.
There are nearly 100,000 Lankans in South India who were displaced by the 30-year conflict which ended in 2009. Most of them, slightly over 60,000, live in state-run refugee camps while others are in private accommodation.
Despite several attempts by the UNHCR to repatriate these refugees during the ceasefire in 2003 and again after the end of the war, they had refused to return citing various reasons from livelihood constraints to humanitarian issues.
These refugees still hold Sri Lankan citizenship but are looked after by the Tamil Nadu state.Additional Elections Commissioner M.M. Mohamed said if the law is passed, the Department could seek help from the Indian government through the High Commission in Colombo to put in place a mechanism for refugees to cast their votes in India.
The Elections Department, last week, sought Justice Ministry intervention to include 3,000 internally displaced voters from Puttalam, in the 2014 registry, under which the upcoming general election will be held.