People
Tharaka wins Gold in Ukrain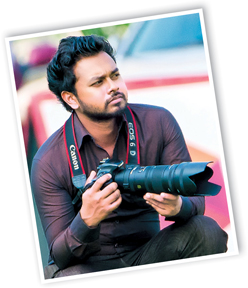 Young Photojournalist, Tharaka Basnayaka won a Gold Medal at the 2015 International Salon of Reporter Photography (LifePressPhoto), Ukraine organized by the Ukrainian Centre for Photographic Art and 'Ostrog Academy' of Ukraine National University.
Tharaka also won a Diploma under the Sports Section.
The Opening and the awarding ceremony of the Exhibition will be held in National University 'Ostrog Academy', Ukraine on June 11 2015.
The Exhibition will go around in few selected European countries afterwards.
This year, 4734 photographs were submitted for selection from 44 countries for 71 awards.
The purpose of the Exhibition is the popularization of documentary photography and strengthening its importance in today's world and to emphasise the importance of the preservation of its authenticity and truthfulness.