Thomian Angelo Ranasinghe:
You enriched our lives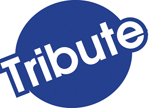 As we take time out of our busy lives to spend a peaceful day with our families, I want to take time to remember our dear friend Angelo who passed away a year ago aged just 41. It's still really hard to comprehend that he's no longer with us and although his loss was truly heart breaking, the passing of time has allowed us to remember so many wonderful memories that he left us with. I guess when you have a lifetime of happy memories to draw strength from it almost makes it easier to let someone go.
I first met Angelo, or Angie as we all called him, when I was 10 years old at St. Thomas' Preparatory School, Kollupitiya. As I got to know him I realised that whilst he was gregarious and fun loving he was also fiercely loyal, unassuming and caring. In fact in the 30 years that I knew him, I think he's the friend that all of us loved being around the most. I think that's because he had so much warmth and love in his big heart and over the years whilst many things in all our lives changed, Angie always remained uncomplicated, genuine and kind.
I know I speak for all of us who knew him when I say that there are too many fond memories of Angelo to write them all down here. We all have our own favourite, and there are countless comical situations we found ourselves in because of him too. He was wonderful company and without question the funniest person I ever knew, blessed with an ability to make you smile no matter the situation, and also light up a room with his anecdotes, impressions or just his own infectiously loud laugh. If you knew Angie and you close your eyes now, then I know you'll smile when you think of your favourite memory.
Later in life when we were in school at S. Thomas' College Mt Lavania, I also remember Angie had these amazing dreams, and he always believed that achieving these were his destiny. That was his most endearing quality, the fact that he always had so many hopes left to fulfil. Sadly in an unforgiving world it was difficult for a unique person like Angie to ever find true fulfilment, but he is at peace and in a better place now, and I pray that in heaven he will achieve the dreams that he strived to fulfil in life.
Anyone who knew Angie also knew that he would always go out of his way for you without a second thought, no matter what the request was, his response would usually be 'no problem at all machan'. He loved his family and he loved his friends, and even though he faced many personal challenges later in life we will all remember Angie for his love of life, sense of humour and most of all for the unconditional affection he had for the people he cared for.
My last memory of Angelo was from February last year, three months before he passed away, and sadly that was to be the last time I ever saw him. We laughed, we reminisced about school days, we said goodbye, and then he was gone.
The saying goes that when special people leave us they live in your heart forever and Angie will always be a testament to that saying because he will never be forgotten. Along with my friends Dirk, Nishan, Suresh, Sathi, Sanjeeva and countless others we miss him and are proud to have called him our friend.
Angie, if you are looking down at us, then buddy you've left a void that can never be filled, but we'll always carry the energy of your happy spirit with us. You were a loving son, brother and trusted friend and though we may never have told you how much you enriched our lives when you were with us, your friendship was a gift, and we'll forever cherish the short time we spent with you.
To use one of your own phrases that still makes me smile...I just wish you hadn't 'checked out' on us so soon...Rest in Peace my old friend...our loss is heaven's gain.
Priyantha (Aley) Alagoda