tao of Dana:
Take charge of Overwhelming Situations!
Feeling fresh and wild and free is the way I like to live... but in order to be productive, to expand and grow and bring talent to the world, there's a certain X Factor of sheer quantity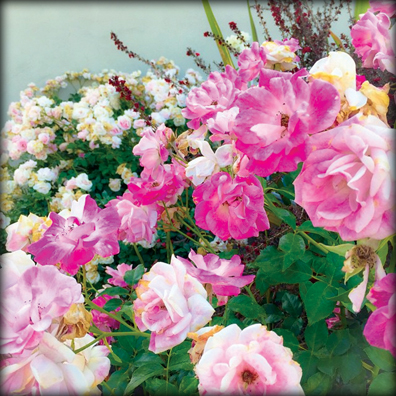 that life brings for us to deal with, you know? Plus there's the seeming randomness of so many things happening all-at-the-same-time, too.
Both things considered, it's not unusual to be overwhelmed, even by good things. But the overwhelm of a moment can be flipped into far more creative control if you can take a breath and get things in order!
Right now I have three - almost four- big things happening at once. In fact, if I start counting there may be five or six. Plus everyday life. And then actual day-to-day stuff of working.
In the past, I've had overwhelms both negative and positive... so great in fact that I wanted to quit on my actual dreams and run away.
That's not a solution. Hiding, flipping out, avoiding... these's never work out well.
But there are a few tricks I've learned to take an overwhelming situation and make it into something more manageable. Consider them tips for a toolbox, ideas to try and, perhaps, a fresh road into a solution!
Decide it will be done! Take a little break and sit down and resolutely decide it will absolutely all get done. If you decide very clearly, you'll take away the green-flowing anxiety and stay focused on solutions rather than problems. The key for me to manage an overwhelming time is to keep my eyes on what I want, not what I don't want. That's a big difference.
Draw a picture of all the moving parts. Mind Maps are powerful tools to help you understand a complex situation and all its parts.
If you want to be simpler, just draw out the situation in a way that helps you make sense of it. I use a big huge notepad and make a list of all the pieces then sort of draw out diagrams.
Do research. Tons of research. For every question you have, for everything that is stumping you or feels very unknown, there's usually lots of information to be found online, in library books, and in consultations with experts.
Typically I do about 10 times more research than I need to.
Why?
Knowledge helps you become more familiar with a situation and, with all that ease and familiarity, helps to empower a more take-charge attitude.
In many cases I use Pinterest boards to organize visual research and articles. It's super-brilliant.
Embrace small steps. I'm pretty sure that no best-selling novel, complete lifestyle switch or art project, mastery of any task or anything else that could be overwhelming has been done in a day.
You aren't failing because it is taking some time. You are only failing if you run, hide, sabotage yourself or otherwise quit.
Ask for help! That's the other thing you can find in a google and some phone calls: help. Experts, assistance, services, tools.
And keep going. The way out is to keep walking, even if its very slowly with lots of breaks.
The above ideas may seem simplistic, but coupled with lots of faith and a ton of baby steps, they lead me out of the weeds every time I need it! I hope they inspire the same for you!