The hidden life of Shakespeare's lover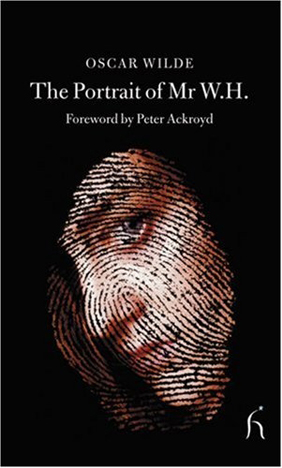 Shakespeare's personal life brought about such controversies. Among them, the young man to whom he addresses in his sonnets, admiring the youthful beauty, is still a debatable topic. The only clue Shakespeare gave us was that his name was 'Mr. W.H.' Some believed him to be William Herbert, 3rd Earl of Southampton, William Hatcliffe, the printer William Hall, or the young actor Willie Hughes. After reading 'The Portrait of Mr. W.H' by Oscar Wilde, the presence of young Willie Hughes in Shakespeare's life started to appear more definite to me.Wilde who was good at connecting portraits with literature as seen clearly from his greatest masterpiece 'The Portrait of Dorian Grey', brings a story full of exploration with one of his mostly compelling short stories about the personal life of our greatest dramatist. The story begins with the narrator meeting a friend named Erkshine. They open up a conversation about how Erkshine's friend, Cyril Graham believed in Willie Hughes.
Graham has done a lot of research to consolidate the fact that it's definitely Willie Hughes in the sonnets and no one else. Since Erkshine rejected his ideas, Graham in his quest for truth, struggling to put out his ideas but seeing his efforts all useless, has killed himself. In his utter desperation has also faked a portrait of Hughes.
The narrator embarks on his own voyage of discovery. He turns the pages of Shakespearean sonnets and analyse them in accordance to dead Graham's revelations. When Erkshine gets to know the narrator's findings, he is dying of a deadly disease in Paris. The narrator also amidst the confusion of his friend's sudden death and his new discoveries, is not really sure whether it really is Willie Hughes.
What Wilde believed was that, Willie Hughes was a tender and soft hearted youth who has acted in Shakespeare's plays, maybe he acted characters like the sprite Ariel in The Tempest. He could also be the person referred to in
"Shall I compare thee to a summer's day?" Wilde also surmised that this exploration to who the youth really was developed to an addiction ultimately resulting in death.
In finding about the youth, although there weren't much evidence to prove his presence, both the narrator, Erkshine and Graham sway between acceptance and rejection, finally ends up trying to prove that it was really Willie Hughes. But what we could clearly see is that Shakespeare has been very careful in giving information about his lover, to make the quest of finding his true identity a hard task.
Willie Hughes is also mentioned by many other writers. Especially when literary discussions are brought out as in James Joyce's masterpiece Ulysses. The tender feminine nature in Willie Hughes might have been the reason for Shakespeare to regard him as a muse.
Although enthralled by Wilde's brilliant portrayals and finding enough details pertaining to Willie Hughes in Shakespeare's sonnets, I'm unable to say whether it was really that talented youth that inspired Shakespeare.
The literary explorer in me wants to find out the exact truth but I have no evidence to prove except for what has been revealed to us by Shakespeare himself.