Stop the illicit tobacco trade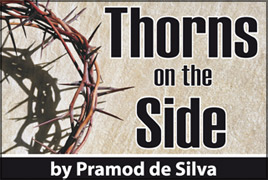 Smoking kills. We have heard these two words a million times, but more than one billion people around the world continue this vile habit. In fact, tobacco kills nearly six million people each year. More than five million of those deaths are the result of direct tobacco use while more than 600,000 are the result of non-smokers being exposed to second-hand smoke. Unless urgent action is taken, the annual death toll could rise to more than eight million by 2030. Nearly 80% of the world's one billion smokers live in low-and middle-income countries.
In other words, approximately one person dies every six seconds due to tobacco, accounting for one in 10 adult deaths. Up to half of current users will eventually die of a tobacco-related disease. Tobacco caused 100 million deaths in the 20th century. If current trends continue, it may cause one billion deaths in the 21st century.
Cigarettes
These are some of the sobering statistics that we across as we mark the World No Tobacco Day (WNTD) 2015 today (May 31). The theme for this year focuses on the proliferation of illicit cigarettes in the market. Here in Sri Lanka, we often hear of the Customs busting illicit cigarette rackets which deprive the Government of millions of rupees by way of duties and taxes. There is no such thing as a good cigarette, but illicit cigarettes do not conform to the minimum safety and quality standards practised by the legitimate manufacturers. They are marketed under various names which are not found among the legal manufacturers. There is another side to this story - the smuggling of legal tobacco products across boundaries, which deprives states of their due revenue.One in every 10 cigarettes and many other tobacco products consumed worldwide are illegal, making the illicit trade of tobacco products a major global concern from many perspectives, including health, legal, economic, governance and corruption. The tobacco industry itself and criminal groups are among those who profit from the illegal tobacco trade, leaving the public to pay the health and security costs.
It is for this reason that combatting the illegal tobacco trade is the theme of WHO's WNTD in 2015. A key objective of the campaign is to advocate for the ratification and implementation by governments of the Protocol to Eliminate the Illicit Trade in Tobacco Products, which is a supplementary treaty to the WHO Framework Convention on Tobacco Control. Ratification by governments of the Protocol to Eliminate Illicit Trade in Tobacco Products is necessary to respond to the financial, legal and health impacts of the illicit trade of tobacco products. The public, academia and other sectors can take action by urging their lawmakers to make their countries Parties to the Protocol.
Trade
"Illicit trade makes tobacco products more affordable and accessible to people from low income groups, as well as children," according to the WHO report "Illegal Trade of Tobacco Products". "Illicit tobacco products are typically sold at lower prices, thereby increasing consumption. Tax and price policies are widely recognised as among the most effective means of reducing demand for, and consumption of, tobacco products," it said. "But the illicit trade undermines tax policies, facilitates the uptake of tobacco use by youth and increases health inequalities within the society."
The WHO aims to raise awareness on the harm to people's health caused by the illicit trade in tobacco products, especially the youth and low-income groups, due to the increased accessibility and affordability of these products due to their lower costs. Another problem is that healthcare gains and programs and tobacco control policies, such as increased tax and prices, pictorial health warnings and other measures are undermined by the illicit trade in tobacco products.
The illicit trade of tobacco products has also become a means of amassing great wealth for criminal groups to finance other organised crime activities, including drugs, human and arms trafficking, as well as terrorism.
Hurry
What is even more surprising is that the legitimate tobacco industry is in no hurry to stem this tide. Internal industry documents released as a result of court cases demonstrate that the tobacco industry has actively fostered the illicit trade globally. It also works to block implementation of tobacco control measures, like tax increases and pictorial health warnings, by arguing they will fuel the illicit trade. Hard-hitting anti-tobacco advertisements and graphic pack warnings - especially those that include pictures - reduce the number of children who begin smoking and increase the number of smokers who quit. Sri Lanka has successfully imposed these measures after a long struggle with the tobacco industry and other interested parties. Studies carried out after the implementation of pictorial package warnings in Brazil, Canada, Singapore and Thailand consistently show that pictorial warnings significantly increase people's awareness of the harms of tobacco use.
Sri Lanka is among the countries that meet the best practices for pictorial warnings, which includes the warnings in the local language and cover an average of at least half of the front and back of cigarette packs. Media exposure is also vital - mass media campaigns can also reduce tobacco consumption, by influencing people to protect non-smokers and convincing youths to stop using tobacco.
Support
The WNTD is also an ideal occasion to reaffirm support to the WHO Framework Convention called MPOWER. Each MPOWER measure corresponds to at least one provision of the WHO Framework Convention on Tobacco Control. These measures urge Governments to: Monitor tobacco use and adopt prevention policies; Protect people from tobacco use; Offer help to quit tobacco use; Warn about the dangers of tobacco; Enforce bans on tobacco advertising, promotion and sponsorship and raise taxes on tobacco. Sri Lanka has successfully adopted many of these policies and tobacco use is in decline, despite efforts by the tobacco industry to target especially the youth.
The industry needs more young people to take up smoking to increase their profits but Governments around the world must step up their efforts to reduce tobacco consumption through various effective measures. Keeping an eye on illicit tobacco smuggling and usage is one such measure which can make a positive impact on the health indices.