News around the world
A very smelly birthday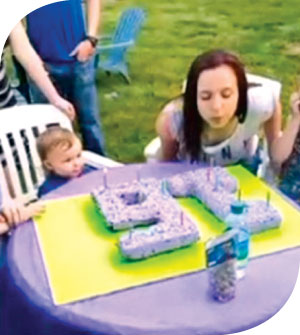 Have you ever wondered what happens to the toilet waste on planes? Well it should be disposed off carefully at the airport but a plane flying over New York left an unwanted birthday present at a sweet 16 party! Sixteen-year-old Jacinda was celebrating her birthday with 40 guests in her garden when mysterious brown 'rain' fell from the sky and soaked everyone and everything.
It quickly became obvious that it was 'raining poo' and a smartphone app told the guests that there were around five planes flying above them at the time.











---
Toddler's tantrum leaves: President Obama speechless
Well, someone's not very happy about meeting President Barack Obama. A toddler visiting the White House in April for Passover dinner had a fit and threw herself down on the Red Room's carpet – right at Obama's feet. The Commander-in-Chief handled it like a professional, sportingly mugging for the camera as young Claudia Moser, daughter of journalist Laura Moser, wailed in front of him.Though the picture was taken nearly two months ago, it only surfaced on Thursday, when Claudia's uncle, New York Times columnist Benjamin Moser, tweeted it.















---
Russia's 'Human Barbie': to be a princess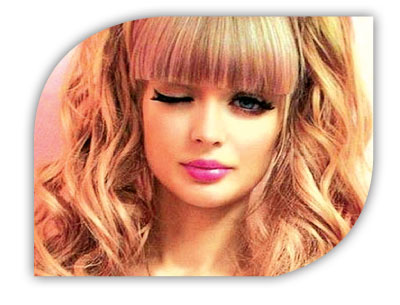 Angelica Kenova not only looks like a human Barbie but she's treated like one too. The 26-year-old Russian beauty lives with her parents and has never had a boyfriend.
Kenova, known as 'the Human Barbie' has been dressed up as the iconic doll since she was born and is only allowed on dates if her mum, Natalia, comes with her.
The model, child psychologist and ballet dancer poses regularly for photographs which 'show off' her body, which has unrealistic proportions and wide-eyed features – like Barbie.