Nelson Senevirathne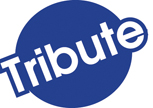 Nelson Senevirathne of Ampitiya, Kandy passed away recently at the mature age of 87. At the time of his retirement he was an administrative officer at the Department of Agriculture Peradeniya.
After his retirement about nine years ago, his colleagues formed an Association titled 'Education and Agriculture friends Association' comprising 30 members. He was the only member who attended all the meetings. He took a fancy to send birthday cards, vesak cards and new year cards to every member of our Association.
Whenever a member fell sick, he was the first person to visit and spend hours with his kind and soothing words.
He was also a raconteur and most of his stories were based on his experiences in various Departments he served. He never had enemies. Although Nelson and Rita belonged to two different religions, they respected each other's religion, and always visited the temple and the church together.
His death is an irreparable loss to all those who knew him. May he attain the supreme bliss of Nibbana.
-Wimala Ellepola