An inspiring icon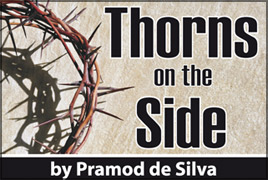 Nelson Mandela, who died on December 5, 2013 at the age of 95 was an icon in every sense of the word. Freedom fighter, Statesman, President, peacemaker and humanitarian, Mandela was one of the world's most inspiring figures. Mandela once said: "It is in your hands to create a better world for all who live in it." He was a leader who acted with a steadfast belief in justice and human equality.
Yesterday, (18 July), the day Nelson Mandela was born in 1918 in South Africa, the UN joined a call by the Nelson Mandela Foundation to devote 67 minutes of time to helping others, as a way to mark Nelson Mandela International Day. By devoting 67 minutes of their time - one minute for every year of Mandela's public service - people can make a small gesture of solidarity with humanity and a step towards a global movement for good.
Conscience
For 67 years Nelson Mandela, affectionately known as Madiba in South Africa, devoted his life to the service of humanity - as a human rights lawyer, a prisoner of conscience, an international peacemaker and the first democratically elected president of an apartheid free South Africa.
In November 2009, the UN General Assembly declared 18 July "Nelson Mandela International Day" in recognition of the former South African President's contribution to the culture of peace and freedom globally, not just in his home country. This was an exceptional instance because he received this rare honour when he was still alive.
This General Assembly resolution recognizes Nelson Mandela's values and his dedication to the service of humanity, in the fields of conflict resolution, race relations, the promotion and protection of human rights, reconciliation, gender equality and the rights of children and other vulnerable groups, as well as the uplift of the poor and underdeveloped communities. It acknowledges his contribution to the struggle for democracy internationally and the promotion of a culture of peace throughout the world.
Nelson Mandela International Day is an annual call to action for people around the world to make a difference in the communities where they live and work by taking time to serve others, which was the hallmark of Mandela's life. The theme behind the Day for 2015 - "Take Action, Inspire Change" - highlights the importance of working together to build a peaceful, sustainable and equitable world.
Prize
In addition, the UN is bestowing the first ever Nelson Rolihlahla Mandela Prize, established by the General Assembly, in 2015. This honorary award will be presented every five years to two individuals - a man and a woman - who through their dedication, hard work and compassion have built on Mandela's legacy. Dr. Helena Ndume of Namibia and Jorge Fernando Branco Sampaio, a former President of Portugal have been named as the inaugural laureates of the first ever United Nations Nelson Rolihlahla Mandela Prize which will be awarded on July 24, 2015. Dr. Helena Ndume is an ophthalmologist whose life's work has been the treatment of blindness and eye-related illnesses, both in Namibia and throughout the developing world. Sampaio was an indefatigable human rights defender.
There are many lessons that we can draw from Mandela's life. On June 12, 1964, he was sentenced to life imprisonment and sent to Robben Island (later he was moved to Pollsmoor Prison and then Victor Verster Prison). He was freed only in February 1990. Yet, he harboured no grudge against the very people who sent him to prison and the community they represented. He was black. His tormentors and opponents were white. Having freed South Africa from the scourge of apartheid (division on racial lines), he immediately began the task of healing the wounds of that prolonged agony and conflict.
Election
He led by example. At the Rugby World Cup held in South Africa which almost immediately followed his election as the President, he donned the all-white team's jersey and appeared at the stadium, a scene which is depicted in the hit movie Invictus. The National Anthem of South Africa includes Afrikaans words and Mandela had no qualms about respecting that inclusion and singing along. Unlike in some neighbouring states where newly elected 'Black' Governments took revenge in various forms from the white settlers, Mandela took no such retrogressive steps. His was a Government which strove for reconciliation and peace in all their manifestations. He later won the Nobel Peace Prize for his endeavour to free South Africa from the yoke of apartheid and his services to humanity in general.
Sri Lanka too can derive inspiration from the processes he initiated after coming to power to bring the Rainbow Nation together. Granted, the conflict in Sri Lanka and apartheid in South Africa were quite different, but there are parallels that can be drawn as well. After all, it is a question of ending years of mistrust and bringing divided communities together. In Mandela's own words "it is easy to break down and destroy - the heroes are those who make peace and build".
Experiences
This is in fact why South Africa is willing to share to its experiences with countries such as Sri Lanka which are emerging after years of strife. Helping others was one of Mandela's key strengths and South African leaders who were elected after this inimitable statesman have taken this fact to their heart.
Mandela showed that man-made barriers can easily be broken. Skin colour is a matter of chemistry - whites are not superior to blacks to vice versa. Those who speak language X are not superior to those who speak language Y. These are just artificial barriers that we have adapted over the years which have fundamentally no meaning at all.
We have to help each other without thinking of such petty differences. Sixty seven minutes is not a lot of time - it is just over one hour.
We should be able to help others for a few minutes a day at least, regardless of how busy we are. Remember, it may not be anything big - if you help an elderly person to cross the street, that is a worthy deed. After all, there is a little bit of Mandela in all of us, but we fail to see that in a highly commercialized world where the pursuit of money takes priority. But as Mandela proved, there is much more to life and there is no bigger source of inspiration for this quest than Mandela himself.